The FTX Crisis and Its Aftermath: Explained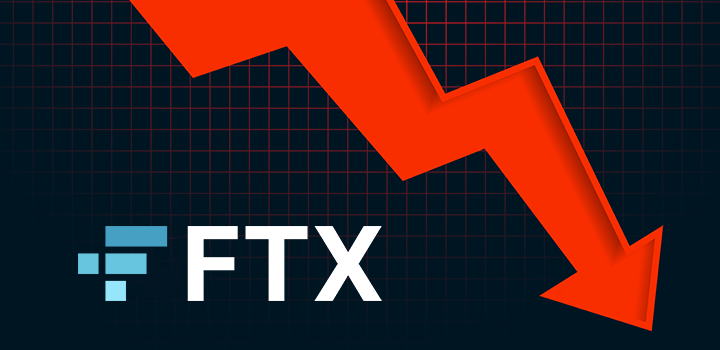 FTX began 2022 as the third-largest crypto exchange in the world, with a valuation of over $32 billion. Eleven months later, FTX filed for bankruptcy and plunged the crypto landscape into chaos. Here's what happened:
The Background: On Nov. 2, Coindesk reported on a leaked balance sheet from Alameda Research. Alameda is a hedge fund run by Sam Bankman-Fried, the founder and erstwhile CEO of FTX.
Both organizations are separate entities, however, the leaked balance sheet suggested that Alameda held about $5.5 billion worth of FTT in collateral and debt leverages. A hedge fund holding a large amount of one asset led the crypto-community to raise questions about the relationship between FTX and Alameda.
On Nov. 6, Alameda CEO Caroline Ellison said that the leaked balance sheet was just "a subset of our corporate entities," and that other assets worth over $10 billion aren't listed.
The Crisis: On Nov. 6, Changpeng Zhao said this on Twitter:
"As part of Binance's exit from FTX equity last year, Binance received roughly $2.1 billion USD equivalent in cash (BUSD and FTT). Due to recent revelations that have came to light, we have decided to liquidate any remaining FTT on our books."
There was another tweet that drew attention:
"Liquidating our FTT is just post-exit risk management, learning from LUNA. We gave support before, but we won't pretend to make love after divorce. We are not against anyone. But we won't support people who lobby against other industry players behind their backs. Onwards."
The next day, Sam Bankman-Fried fired off a series of tweets, accusing "a competitor" for creating FUD, and claiming that FTX and its assets were "fine." However, analysts warned of a collapse, and these developments had traders scrambling to liquidate their FTT tokens.
Withdrawal requests amounted to over $6 billion, and data showed that stablecoin outflows on FTX reached $451 million over seven days, on Nov. 7. On Nov. 8, the FTT price dove to $15 from $22 in a matter of hours.
Just a day after claiming FTX was fine, Sam Bankman-Fried announced that FTX was facing a liquidity crunch, and that they had come to an agreement to sell the exchange to Binance.
CZ announced that Binance had signed a nonbinding letter of intent to acquire FTX, but they also reserved the right to "pull out from the deal at any time." On Nov. 9, Binance pulled out of the deal, citing "mishandled customer funds and alleged US agency investigations."
The websites of FTX Ventures and Alameda Research went dark, and Sam Bankman Fried reportedly called on investors for $8 billion in emergency funding to cover the liquidity crunch.
On Nov. 11, FTX filed for Chapter 11 bankruptcy protection in the U.S. Bankman-Fried stepped down as CEO and has been succeeded by John J. Ray III. FTX US resigned from the Crypto Council for Innovation and announced that they may halt trading on the platform in a few days.
The Aftermath: These developments rocked the crypto markets – the Bitcoin price plummeted to a multi-year low of $15,600. FTT itself dropped to $1.3. Just days after Solana announced its partnership with Google Cloud, the token dropped 65% to $13.
Nearly all major stablecoins lost their dollar pegs as market volatility and redemptions surged, but most recovered as the markets stabilized. According to a report by Glassnode, BTC exchange outflows hit a historic high of 106,000 BTC per month. This suggests that investors are increasingly moving their holdings to self-custody solutions following FTX's collapse.
Subsequently, Binance and other exchanges including OKX, Kucoin, Huobi, Bitfinex, and Crypto.com have committed to issuing a proof-of-reserves attestation in the coming days, weeks, or months.
The market seems to have stabilized – BTC trades at $16,500 at the time of writing – but analysts and traders warn that the downside may not be over yet.