Bitcoin Hits Four-Month High, Crosses $1 Trillion in Market Capitalization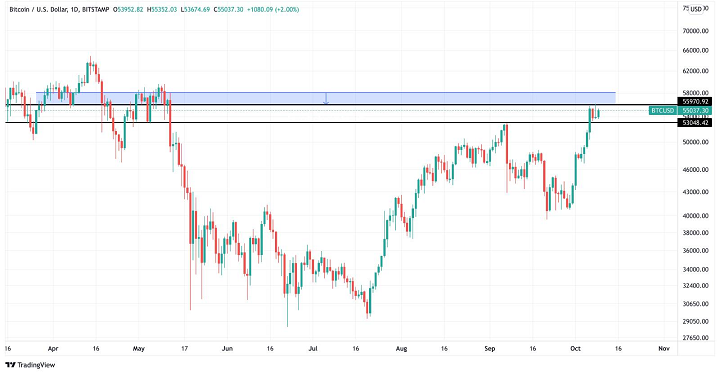 October started with a rally to $48,000. However, last week's rally one-upped the previous one as BTC made its way to $56,000, an unprecedented four-month high. At that level, BTC faced familiar resistance between $56,000 – $58,000. This is due to a decent amount of supply that has built up around those levels from earlier this year when BTC hit $64,000.
At the time of writing, this resistance has pushed BTC down to $54,800. BTC could further fall to $53,000, the $1 trillion market cap boundary that is now acting as support, before making its way to $60,000.
Another metric that bodes well for Bitcoin bulls is the "hodled or lost" metric. The amount of BTC that has been hodled or lost for good is at its highest in nine months. The metric's previous peak was Q4 2020 just before the main phase of the bull run took off.
According to a note shared by JP Morgan to clients last week, this recent rise in the Bitcoin price could be attributed to institutional investors looking for a hedge to inflation. Investors are turning to BTC more and more as concerns related to rising inflation re-emerge.
FUN Token Prepares for Upcoming XFUN Launch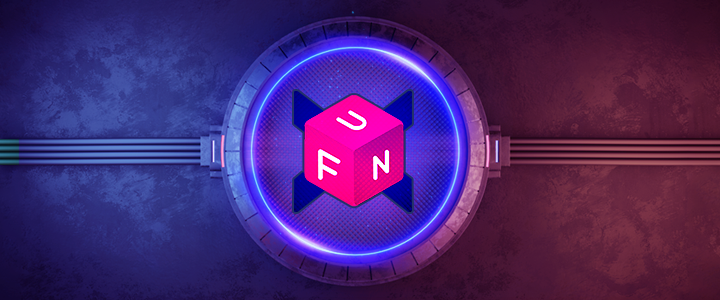 FUN Token kicked off its deflationary blueprint on September 30 with a much-awaited token burn. The team is committed to utilizing 50% of the in-house profits to burn tokens. DPLAY – the exclusive $FUN casino – was launched in August; the website has gained over 55,000 users since, and the profits facilitated the burning of 5,000,000 tokens.
The next part of the deflationary blueprint is XFUN, a new Layer-2 token on the Polygon network. At the moment, XFUN is in a testing phase on Polygon. Furthermore, the FUN/XFUN wallet and Ethereum-Polygon bridge are in active development.
This bridge will allow users to seamlessly swap FUN for XFUN (1:1). Every XFUN swapped would mean an equivalent amount of FUN taken out of circulation, creating a dual asset deflationary ecosystem. Click here to learn more about XFUN.
Miner-held ETH Reaches Five-Year High, 2017 Bullish Fractal Reappears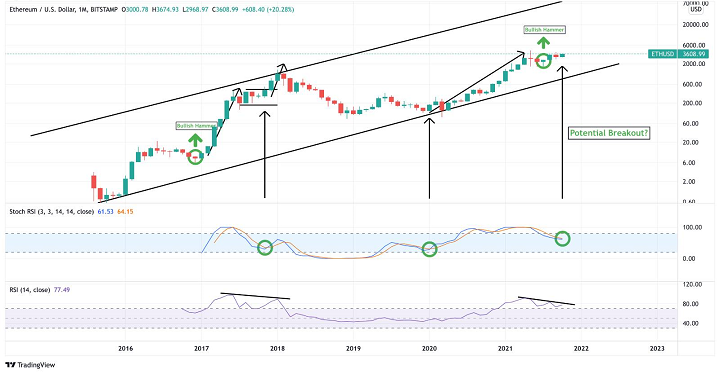 Last week, the amount of ETH held by miners reached record highs of $1.85 billion, according to analytics platform Santiment. The data says that miners currently hold 532,750 ETH, the largest balance held by miners since July 13 2016 which was shortly after the Ethereum network launched.
Miners regularly sell ETH to cover their expenses. This data suggests that miners are reluctant to sell their holdings which means they could be waiting for further price increases.
Furthermore, a bullish fractal that first appeared before 2017's 7000% bull run has reappeared. A bullish hammer appeared in December 2016 before ETH jumped by 70x. Both the Stochastic RSI and RSI moved into overbought territory and started correcting. In December 2017, the Stochastic RSI flipped bullish, the RSI formed a double top, and ETH rallied by 500%.
As 2020 began, Stochastic RSI flipped bullish again. Over the next 16 months, ETH rose by 34x, taking the Stoch and RSI into overbought territory again. While both indicators corrected lower, the bullish hammer reappeared. Now, the Stochastic RSI has flipped bullish again and so has the RSI double top. This could see ETH rise to $13,000 in the near future.
AXS Hits New All-Time High As Developers Tease Upcoming Updates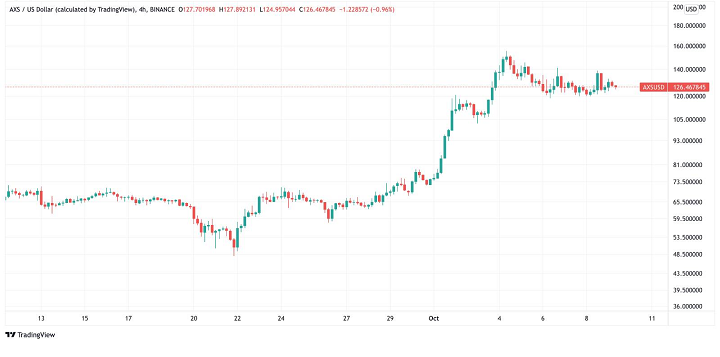 Axie Infinity is a blockchain-based battle and collecting game that has become the breakout star of 2021, posting a 5,000% rally and helping popularize blockchain-based gaming.
Last week, the developers of Axie Infinity teased new details about upcoming updates in a live chat, including Axie scores for each character that add new abilities and effects for gameplay. This saw AXS jump by 51% to reach its all-time high of $155. At the time of writing, AXS trades at $127.
Crypto News Weekly Roundup:
AMC Theaters Set to Debut Movie Ticket Bookings Using Crypto by 2022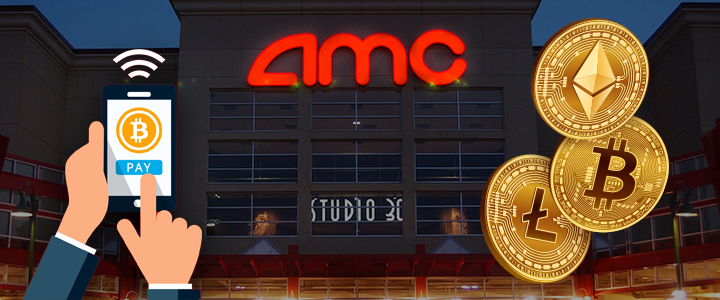 AMC Theaters is close to realizing its vision of allowing customers to book movie tickets using crypto as they debuted cryptocurrency payments for electronic gift cards last week. AMC customers can now buy digital gift cards with cryptocurrencies like Bitcoin directly through the AMC website, mobile app, and theaters.
AMC Theaters has harnessed major crypto payments processor BitPay to enable this feature. The company expects to roll out crypto payments for movie tickets by 2022. This payment method would support coins like ETH, DOGE, LTC, and BCH.
Bank of America Report Skews Bullish on DeFi and NFTs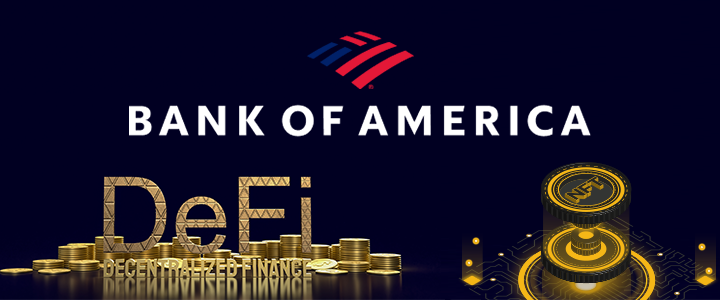 In another institutional boost for cryptocurrency, Bank of America published a report last week that offered a bullish outlook on the prospects of cryptocurrency. In the report, Bank of America Securities highlighted innovation in the DeFi and NFT sectors.
According to the report, the NFT boom was surprising to even the most seasoned investors. The Open Sea marketplace generated more than $2.5 billion in the first half of 2021.
Venture capital investments in crypto and blockchain have totaled over $17 billion in 2021, more than triple the investment injected into the industry in 2020. Furthermore, the report estimated that 221 million users globally had traded cryptocurrency or used a blockchain application in the first half of 2021.