BTC Key Metric "Wipeout" Could Mean Further Upside, Consolidation to Continue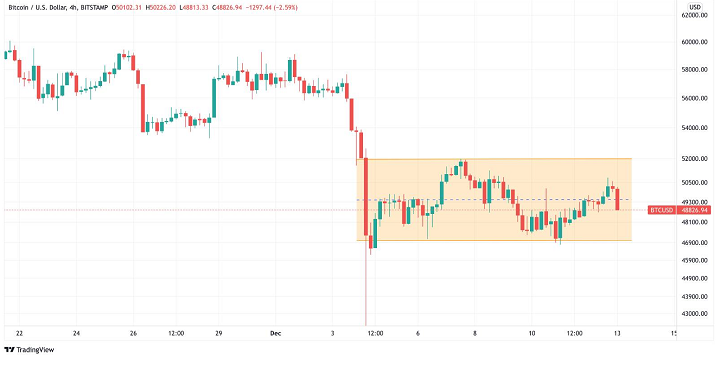 After data from the Consumer Price Index indicated inflation reaching 6.8% (40-year high), fear continued to be the reigning sentiment among crypto traders and investors last week. The week began by BTC making its way to the high-$51,000s before tumbling back down to $46,800 on Dec. 11, whereupon the $50,000 level was tested again.
As it happens with every decline in the BTC price, the futures open interest (OI) on exchanges experienced a significant "wipeout." According to a report by Delphi Digital, as a massive number of over-leveraged positions got liquidated, the OI showed a 50% decrease after the latest drop.
However, analysts suggest that events like these are healthy and could only provide a pathway for further upside in the future. At the moment, history suggests we could be in for a period of consolidation that extends into 2022.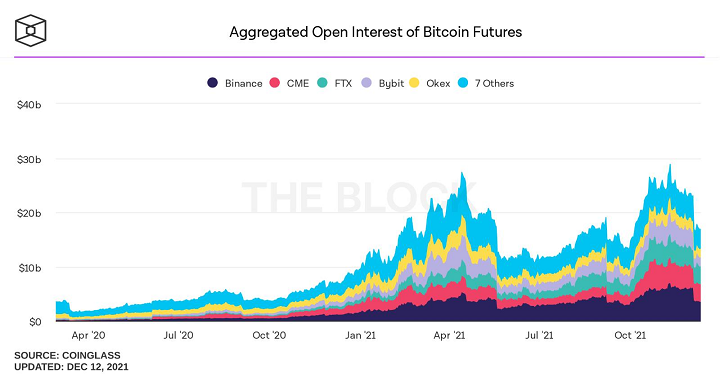 Previous instances of drastic drops in OI have been followed by a period of consolidation as Bitcoin took time to build momentum again. This could prove to be a great setup for investors to start accumulating again.
FreeBitco.in Users Are Availing Reward Point Bonuses to Actively Grow FUN Token Holdings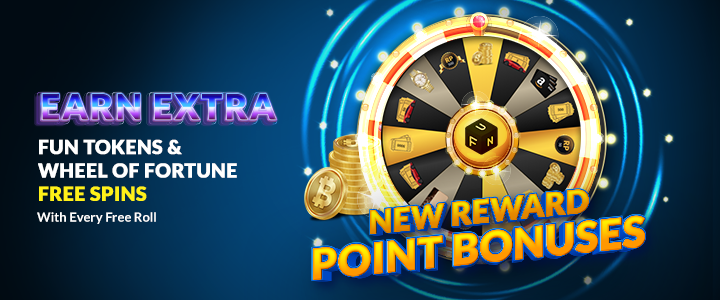 Introduced in October, the FUN Token Reward Point Bonuses allow FUN users at FreeBitco.in to grow their holdings in a unique way. Redeeming RP to activate the bonus helps users earn up to 5 tokens on every free roll, for a maximum of 24 hours.
The steps are easy: on the Rewards page at FreeBitco.in, click on the tab "FUN TOKENS BONUS." Choose the bonus you want, hit "REDEEM," and every Free Roll credits FUN Tokens to your account.
Furthermore, users can also avail a Wheel of Fortune Bonus to earn up to 5 Free Spins on every Free Roll. Acquiring more FUN Tokens and Free Spins helps users boost their Premium Membership Benefits and their chances of winning a Rolex, an iPhone, Golden Tickets, and more.
ETH to $3K by the End of the Year?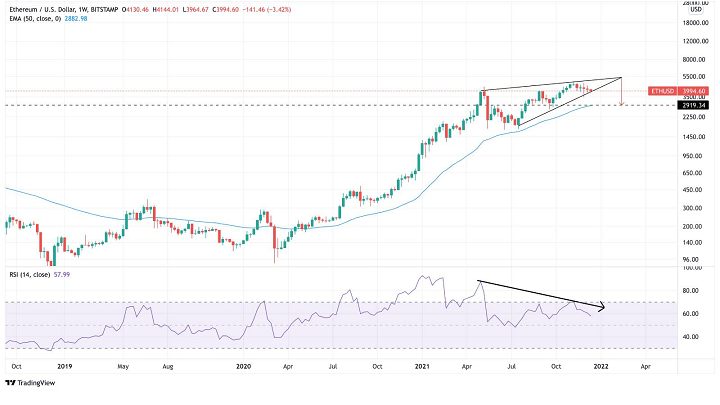 As of last week, ETH continued trading in a "rising wedge" pattern (as shown above). This is a classic bearish reversal pattern formed by two rising but converging trend lines. As the ETH price nears the apex, it risks breaking out of the lower trendline and tumbling down to $2,900, which also happens to be near the 50-EMA.
Furthermore, the recent price rally has coincided with a decline in its weekly RSI, creating a classic bearish divergence between price and momentum.
There could be further downside for crypto this week as the U.S. Federal Reserve's two-day policy meeting kicks off on Dec. 14 and will discuss the tapering of asset purchases in order to increase flexibility for potential rate hikes in 2022. This could affect BTC and ETH performance in the near-term. The coming sessions are key.
CRYPTO NEWS WEEKLY ROUNDUP:
Bitcoin Total Hash Rate at All-time Highs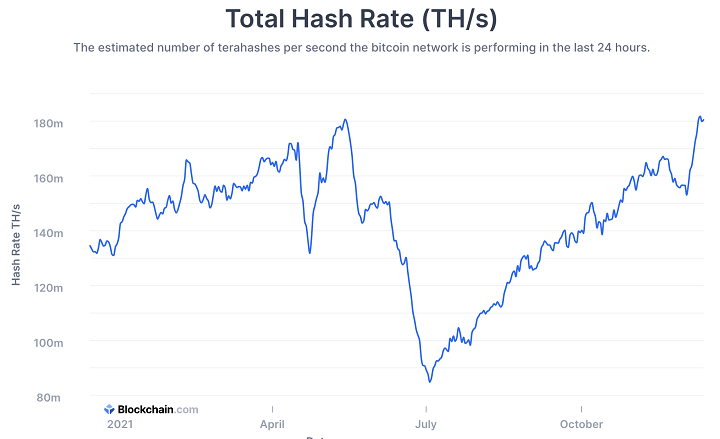 Even as FUD crept into the market on the back of BTC's sudden drop to $42,000 and its subsequent recovery, fundamentally things look positive. Last week, the total hash rate of the Bitcoin network returned to its all-time high, increasing by 108% since June when a crackdown on BTC mining by the Chinese government saw the metric fall to as low as 84 EH/s.
China-based Bitcoin miners accounted for 70% of the global hash rate prior to the ban, however since then, the U.S. has emerged as the leader with 42% of the global hash rate.
Wallet Provider Ledger Launches Crypto Debit Card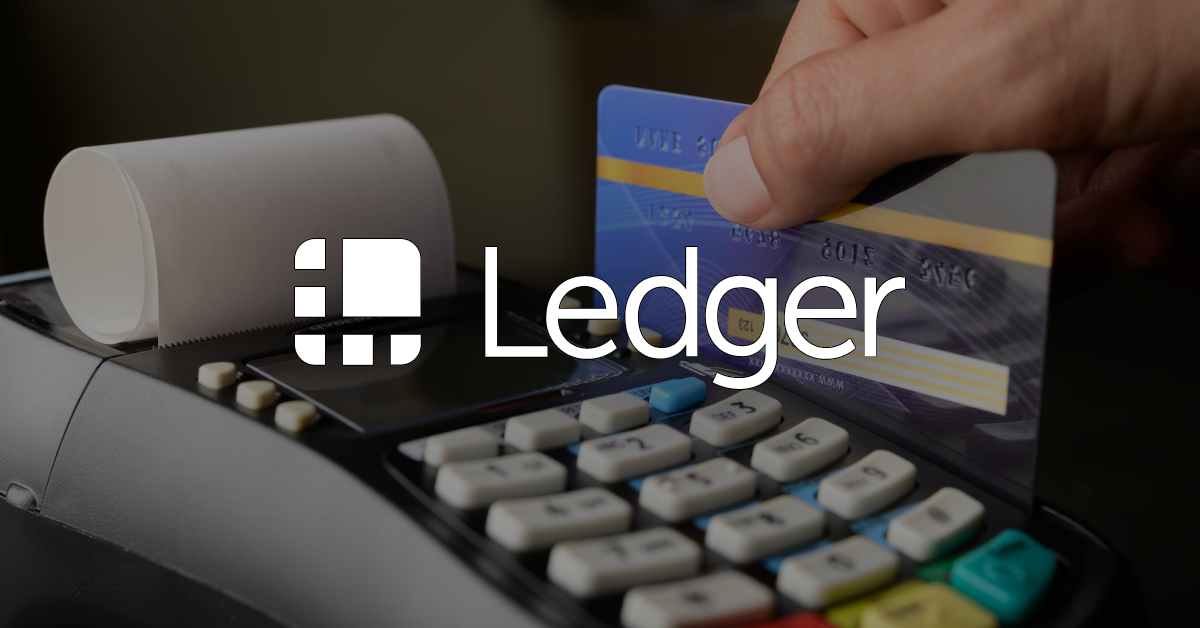 Ledger, a company known for its hardware wallets, announced last week that they're introducing a crypto debit card called the Crypto Life card. This card would enable users to purchase goods and services at 50 million retailers and online stores using cryptocurrency.
Cardholders would have the option of converting their crypto to fiat or opening a line of credit while keeping their crypto as collateral, while making a purchase. Ledger said that the CL card will initially support BTC, ETH, USDT, EURT, USDC, XRP, BXX, BCH and LTC. It is set to be launched in the U.K., France, and Germany in Q1 2022 and in the U.S. Q2 2022.