Bitcoin Dips but Key Metric Flips Bullish; Traders Eye $100,000 by December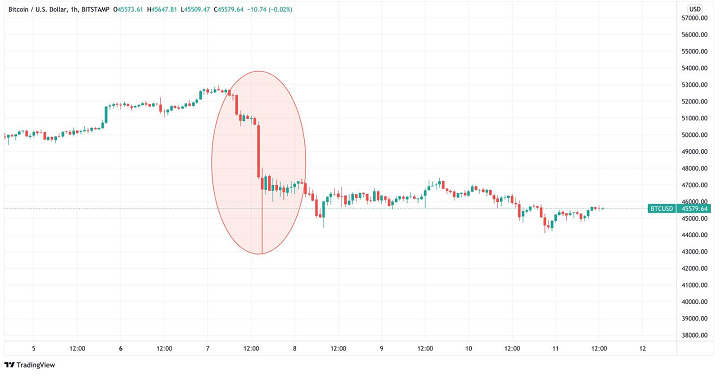 On 7th September, an unusual couple of hours saw BTC shed $8,000 to reach a price of $42,934. And the whole market followed as usual; ETH and ADA saw their massive recent gains get erased in two hours. At the time of writing, BTC trades at $45,500.
However, analysts aren't worried. A key metric has flipped bullish even as BTC trades $7,000 below its recent swing high at $52,800. Known as the spent output profit ratio (SPOR), this metric last flipped just before Bitcoin's rally to $50,000.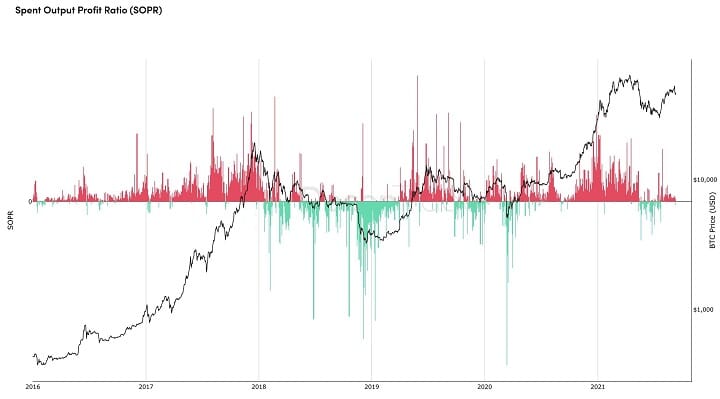 The SOPR has flipped negative. That implies sellers have been dumping BTC at a loss. That was evidenced by overleveraged traders selling at a high rate during Tuesday's dip because they couldn't handle selling pressure from young whales.
Furthermore, a report by Standard Chartered's cryptocurrency research unit said that BTC is primed to reach $100,000 by the end of 2021 or early 2022. Industry experts view this dip as false and we could see BTC back at lofty levels soon.
$FUN Hits Over 500 Million Tokens Purchased at FreeBitco.in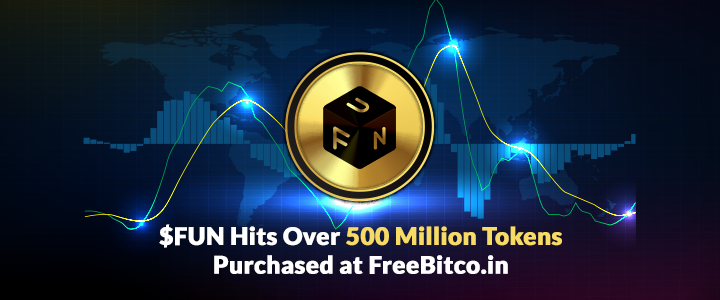 Seven months after the launch of the Premium Membership Program at FreeBitco.in, $FUN reached a new milestone – tokens purchased at FreeBitco.in hit 500 million last week.
While $FUN has gone from strength to strength since its introduction to the FreeBitco.in user base in February, the month of August was a massive one. We saw the launch of DPLAY – the exclusive $FUN casino – combined with features like FUN Token Savings and BUY + LOCK at FreeBitco.in.
These developments and anticipation over upcoming projects like xFUN have helped boost the growth of FUN Token over the last month. Stay tuned, because there's still a lot to come.
Meanwhile, keep yourself occupied with state-of-the-art casino games at DPLAY. Click here to get started.
ETH Gains Erased, Industry Experts Bullish in the Long-term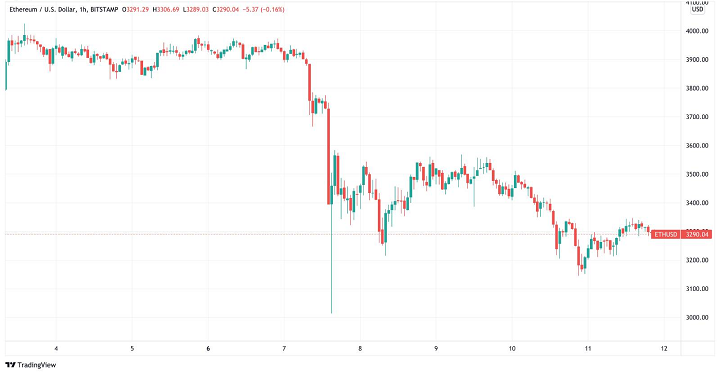 The week before last saw ETH put in a definitive rally, achieving a swing high at a mere $300 below its all-time high. However, that didn't last long as Bitcoin's dip had an effect on the entire market – ETH dropped massively and is trading at pre-rally levels, at the time of writing.
However, industry experts remain bullish on the second-largest cryptocurrency, albeit subject to Bitcoin's own performance in the long term. As discussed above, a report by Standard Chartered's cryptocurrency research unit backed BTC to reach $100,000 by the end of 2021.
The same report said that this would boost Ether's price exponentially. The research team behind the report structurally values ETH between $26,000 – $35,000 subject to BTC reaching $175,000. Analysts believe BTC may reach $100,000 soon and consequently, ETH would be looking to achieve $10,000.
Cardano Completes Alonzo Hard Fork to Introduce Smart Contracts
On 12th September, around 22:00 UTC, the team behind Cardano deployed the Alonzo upgrade at the epoch rollover and smart contracts functionality was successfully launched on the third-largest cryptocurrency by market cap.
The upgrade enables smart contracts to be written for the network using Plutus scripts and the functional programming language Haskell. Founder Charles Hoskinson believes that the new upgrade would bring "programmability" to Cardano, enabling the blockchain to leverage DeFi, NFT, and a whole ecosystem of dapps going forward.
Crypto News Weekly Roundup:
Bitcoin Becomes Legal Tender in El Salvador on September 7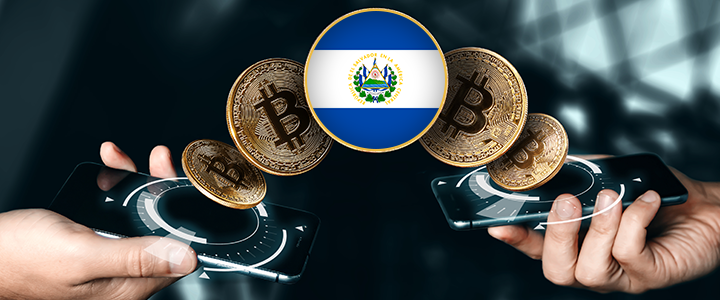 El Salvador's Bitcoin Law officially came into effect on September 7, three months after its parliament passed the historic vote. With this law, El Salvador has become the first country to recognize Bitcoin as legal tender.
Bitcoin transactions in the country will be facilitated by a mobile app called "Chivo". Users can configure Chivo to make payments either in bitcoin or their dollar equivalent. The government has also set up Chivo ATMs all over the country.
According to the law, any "economic agent" must accept BTC as a form of payment. However, if a vendor prefers dollars, Chivo has the capability to make real-time conversions. A $150 million fund approved by the parliament will help facilitate this conversion.
Ukraine Follows in El Salvador's Footsteps, Introduces Legislation to Regulate Crypto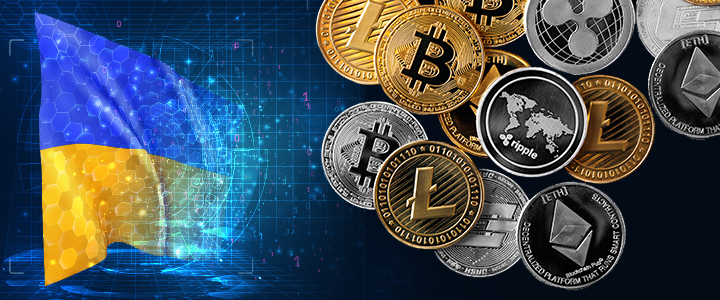 Last week, Ukraine's parliament adopted a new law that legalizes and seeks to regulate crypto and other digital assets. This bill was passed in a near-unanimous vote before heading to President Volodymyr Zelensky for his signature.
Ukraine becomes the latest country to set up regulations for cryptocurrencies, doing so days after El Salvador adopted BTC as legal tender. However, Ukraine hasn't gone as far as El Salvador has.
According to the bill, the new law will regulate ​​the "legal relations arising in connection with the turnover of virtual assets in Ukraine, defines the rights and obligations of participants in the virtual assets market, the principles of state policy in the field of virtual assets."