$45,500 Level Rejects Bitcoin Price, Hash Rate Explodes to All-time High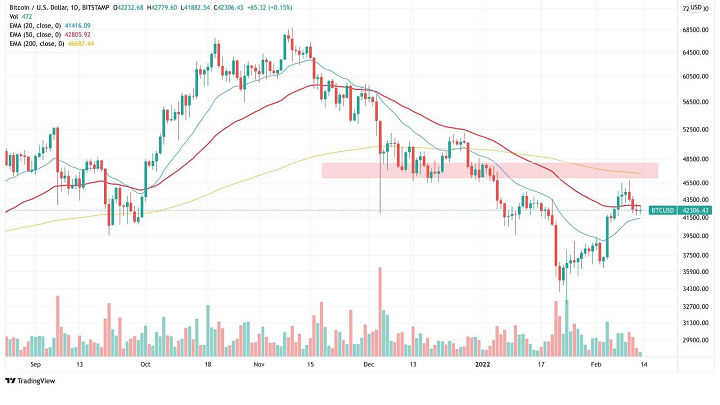 Traders were encouraged last week as the bulls seemed to be gaining control with a surge to the high-$45,000s before BTC was pushed back in subsequent sessions. Analysts believe a confluence of daily, weekly, and monthly supply zones between $46,000 and $48,000 form a strong resistance and could be seen as a "price ceiling" by traders.
The pushback wasn't significant, though; BTC stayed above the 20-day EMA which is a positive. A bounce from this level could help Bitcoin retest the aforementioned supply zone and a conquering of that zone could facilitate a squeeze to $50,000.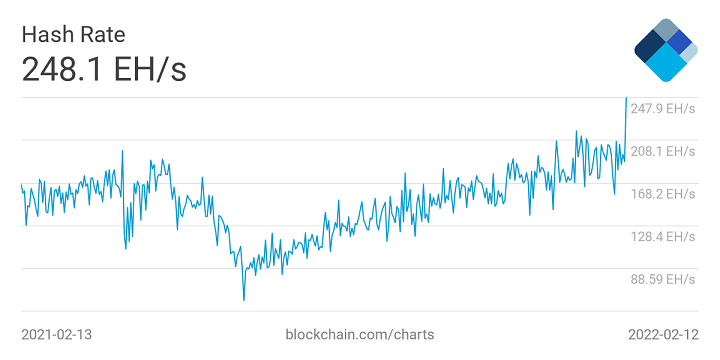 Meanwhile, on Feb. 12, the Bitcoin hash rate surged by a whopping 31% to 248 EH/s, charting a new all-time high and strengthening the network even further. Miners from the US contribute the highest (35.4%) to this metric.
FUNToken Set to Round Off 2022 With Comprehensive Decentralized Gambling Deployment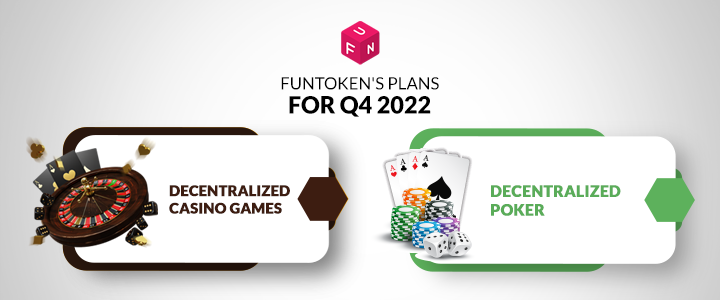 On Jan 12, the FUNToken team released a revised roadmap for 2022 that covered new developments and upgrades to the ecosystem. Q1 deals with the XFUN rollout, Q2 has NFTs and the Metaverse, and Q3 will see experiential upgrades to the ecosystem.
However, Q4 is where FUNToken's vision of fully-decentralized online gambling will be realized. A variety of popular casino games will be launched on the XFUN ecosystem. These games will feature staking pools and completely non-custodial, on-chain gameplay.
Lastly, rounding out 2022 will be the fully-decentralized Poker ecosystem for enthusiasts. Stay tuned.
ETH Average and Median Transaction Fees Slip to Six-month Low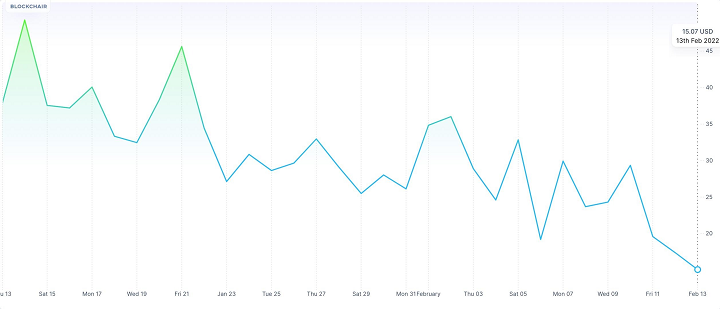 Ethereum transaction fees, a regular source of frustration for users, have experienced a massive decrement since Jan. 10. At the time of writing, the average and median transaction fees are $15.07 and $6.76 respectively – levels achieved for the first time since September 2021.
However, the Ethereum transaction count has also experienced an unprecedented drop to 2019 levels, falling to 14,574,808 from 36,851,128 since Jan. 10.
CRYPTO NEWS WEEKLY ROUNDUP:
EU Set Table Digital Euro Bill in Early 2023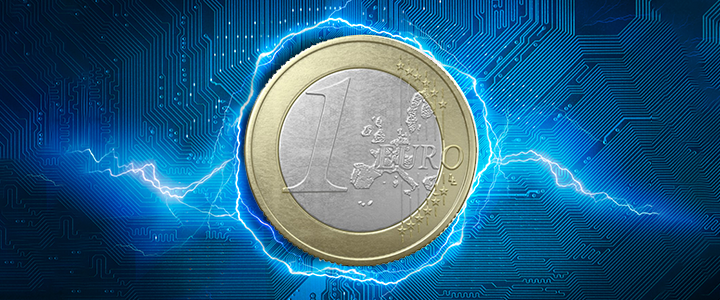 Mairead McGuinness, the European Commissioner for Financial Stability, Financial Services and the Capital Markets Union, disclosed last week that the EU is aiming to table a Digital Euro Bill in early 2023. To this end, a "targeted legislative consultation" is set to be undertaken in the coming weeks.
The European Central Bank (ECB) has been experimenting on development for the digital euro, with a prototype expected in late-2023. If Eurozone governors give the go-ahead next year, the digital euro will be ready for issuance in 2025.
McDonald's Files Trademarks for Metaverse Restaurants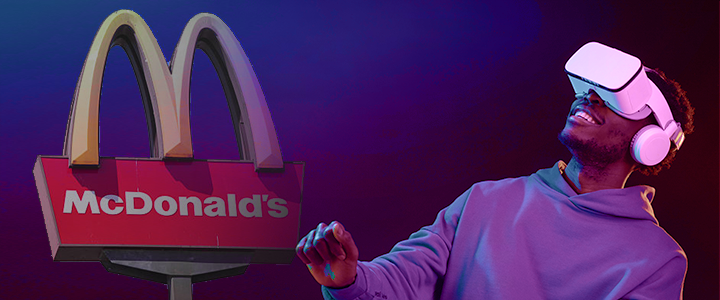 The world's largest restaurant chain is seemingly following the example of popular brands and companies harnessing the power of crypto – McDonald's is making a move into the Metaverse.
Josh Gerben, founder of Gerben Intellectual Property, tweeted last week that McDonald's has submitted a trademark application that includes plans for a virtual restaurant with actual and virtual goods and home delivery.
Their application also includes plans to introduce downloadable multimedia files, NFTs, and virtual concerts and events.