BTC Expected to be Range-bound Until $46,500 Is Flipped to Support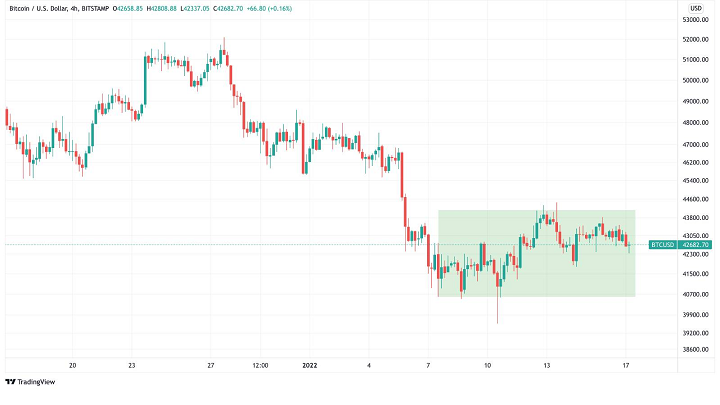 BTC is set for a turbulent few weeks as bulls keep buying the dip and bears keep selling the tops, creating a stalemate for the king of crypto. This was evidenced last week when BTC made its way to $44,500, a two-week high, before being pushed down by bears into the range it has occupied for the last 10 days.
Analysts expect Bitcoin to stay range-bound in coming weeks until it reclaims the $46,500 level as support. The previous accumulation phase of 90,000 BTC was at this level and could be the catalyst for a rally to new highs.
In the short term, the 50-day EMA forms a resistance for the Bitcoin price. At the time of writing, this level lies at $44,800. Traders can expect choppy markets in the following sessions.
FUNToken Releases New Roadmap for 2022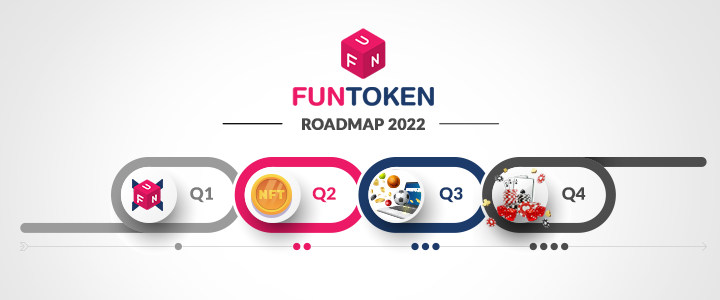 FUNToken continues its quest of bringing autonomy, trust, and transparency to the iGaming experience with a revised roadmap for 2022. The roadmap features some unexpected planned developments alongside several conventional ones.
Q1 is set to feature the launch of XFUN on the Polygon network along with the corresponding FUN/XFUN bridge. It'll also feature the launch of a non-custodial XFUN Wallet for iOS and Android. By the end of the quarter, XFUN will be accepted at dPlay and the XFUN Casino will be launched.
In the following quarter, third-party operators will be offered the opportunity to utilize the XFUN platform as a payment mechanism or as a holistic decentralized gaming infrastructure. However, the biggest news: NFTs! FUNToken will introduce NFTs as prizes and accomplishments on its gaming platforms and will also make a foray into the Metaverse.
In the second half of 2022, we could see Lay Staking, P2P Sports Betting, and Fully-decentralized Casino Games in the FUN/XFUN ecosystem. All in all, it promises to be an exciting year for FUNToken.
ETH and Altcoins Set to Range Further As Demand Dries Up at Higher Levels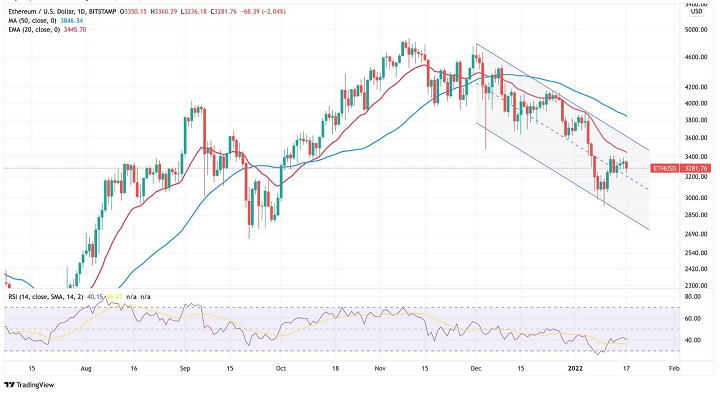 ETH and other major altcoins are expected to follow BTC's choppy movement as most of them face buying at lower levels and selling at higher levels. ETH saw buying at a lower support, however, that rebound didn't have the strength to propel it beyond its 20-day EMA.
This shows that demand is drying up at higher levels and Ether may need more than a push to make its way upwards. Both moving averages in the image above are sloping downwards while the RSI is below 40; this means the bears are in control and we could see further downside in the short term.
CRYPTO NEWS WEEKLY ROUNDUP:
Uruguay Installs Its First Bitcoin ATM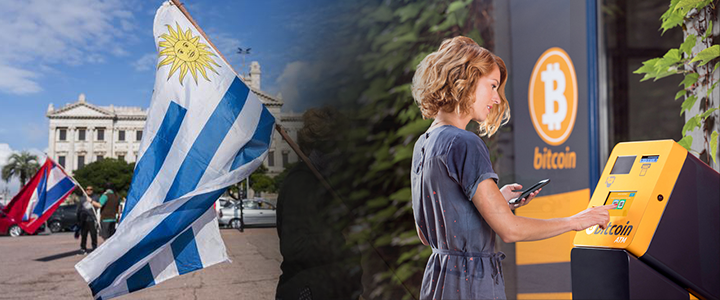 Uruguay became the 11th South American country to encourage crypto adoption by reportedly installing its first Bitcoin ATM in the city of Punta del Este, a major tourist attraction. The ATM supports deposit and withdrawal of five cryptocurrencies including BTC, BNB, and BUSD and was funded completely by the Uruguayan government.
Prior to this, South America hosted 79 Bitcoin ATMs with Colombia (31), Brazil (22), and Argentina (11) leading the way.
BTC Hash Rate Soars to All-time High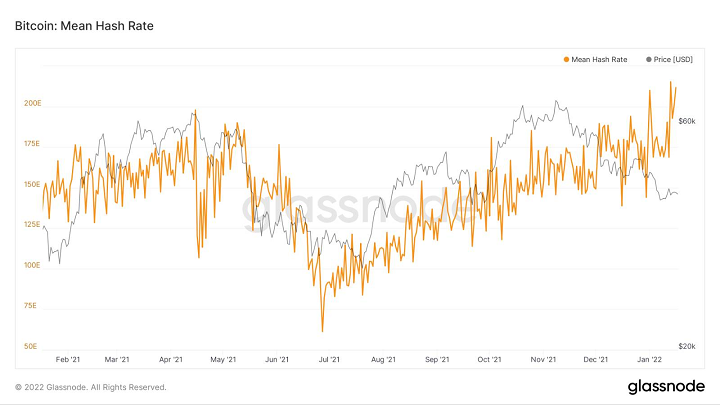 Last week, Kazakhstan – the second-most important BTC mining country – experienced an internet blackout due to civil unrest. However, hash rate dipped by only 13.4% before surging to a new all-time high. Even as BTC continues to consolidate following its drop to $40,000, the mean hash rate keeps climbing, hitting 215 exahashes/second last week.
Also last week, Jack Dorsey confirmed speculation that Block (formerly Square) is looking to develop open-source mining systems in 2022.
"We want to make mining more distributed and efficient in every way, from buying, to set up, to maintenance, to mining," tweeted Thomas Templeton, GM at Block. "We see it as a long-term need for a future that is fully decentralized and permissionless."
Tesla Launches Dogecoin Payments for Merchandise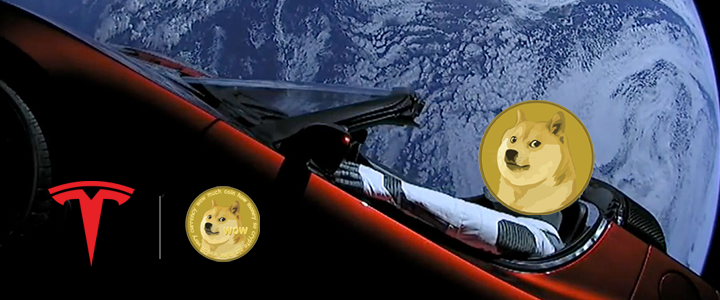 Last week, Elon Musk announced that Tesla now accepts DOGE as a payment method for Tesla merchandise. Eligible products in the Tesla store can be purchased by sending DOGE to Tesla's Dogecoin wallet.
At the moment, DOGE is the only cryptocurrency to be accepted on Tesla's website. Following the announcement, the community was quick to respond; DOGE rallied by 20% last Friday within hours of Elon's tweet.