Data Suggests BTC Could've Bottomed Out at $56,500, Eyes $60,000 Weekly Close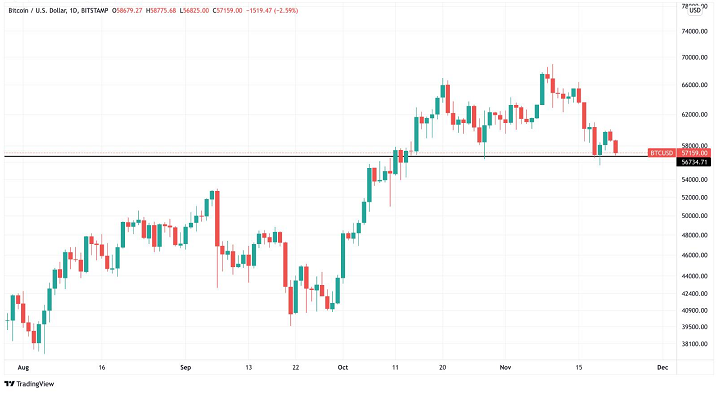 Using high leverage is a common feature of crypto trading and over the course of last week, as the Bitcoin price dropped, over $600 million worth of long Bitcoin futures contracts were liquidated. This counts for only 2% of the total BTC futures market, which is a positive considering that in a weak market, excessive leverage is generally at play.


The last time BTC dropped sharply on September 7, the aggregate futures open interest suffered a drastic drop. The lack of such a drop this time around seems to indicate the price may have bottomed out, establishing support around $56,500.


Meanwhile, margin traders are still accumulating leveraged longs as evidenced by the fact that traders are borrowing more USDT to increase their exposure even after the drop, as compared to the weeks before when BTC was rallying. These factors suggest the market is still positive and the bulls are resilient. A period of consolidation followed by a fresh push to the top could be on the cards.
User Wins 100,000 FUN Tokens at SiGMA Malta Giveaway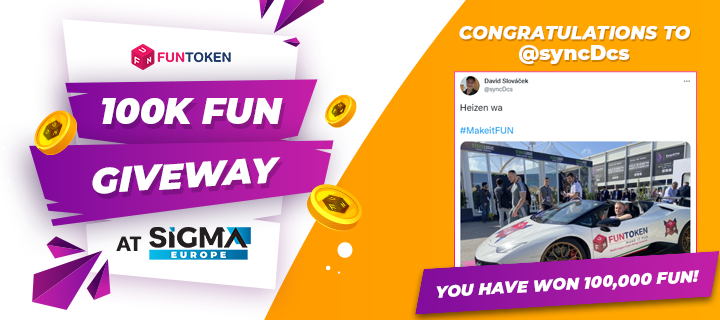 On Nov. 15, FUNToken made its debut at SiGMA Malta, the world's premier iGaming convention. At SiGMA, the FUNToken team interacted with attendees, investors, and casino operators with a view of unlocking new avenues and opportunities for FUN's growth. Among other developments, the upcoming launch of XFUN and its dedicated wallet was a highlight of the team's outreach efforts.
Another highlight was a giveaway designed specifically for SiGMA visitors – a 100,000 FUN Giveaway. The FUNToken booth featured a white Lamborghini; visitors were required to post a picture with the Lamborghini on Twitter, accompanied with the hashtag #MakeItFUN, to participate. Out of hundreds of participants, @syncDcs was randomly selected as the winner of 100,000 FUN.
FUNToken's debut at SiGMA Malta proved to be a massive success and adds to an exciting upcoming month, with the launch of the XFUN wallet on the horizon. Watch this space.
ETH Gathers Steam on the Layer-2 Front Amid A 15% Drop in ETH Price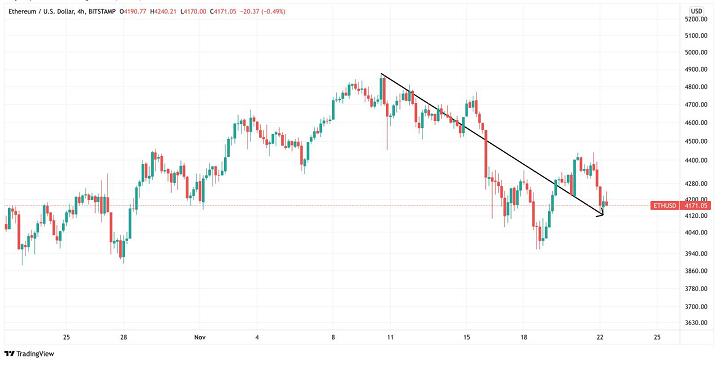 ETH followed BTC for the most part last week, displaying a fall of close to 20% of its own before recovering to $4,170 at the time of writing. Regardless, Ethereum is gathering steam on the layer-2 front as the Total Value Locked (TVL) on Ethereum L2 systems is at an all-time high ($6.13 B).
Meanwhile, Binance announced the integration of the Arbitrum One core network and opened ETH deposits on it last week. Arbitrum is a Layer-2 optimistic rollup protocol that runs on an off-chain Ethereum contract. Users can now deposit any ERC-20 token from the Ethereum network with Arbitrum at a reduced transaction cost.
Furthermore, Binance is set to enable ETH withdrawals on the Arbitrum Layer-2 network soon, making Binance one of the first centralized exchanges with L2 support. This could be massive for Ethereum adoption and scalability going forward.
Altcoins Rally As BTC and ETH Take a Backseat
The last couple of months have seen "Metaverse" projects take off, and that was evident last week as Metaverse tokens brushed Bitcoin's fall aside to post massive gains. GALA posted gains of 160%, SAND rose over 60%, and MANA gained over 45%.
Meanwhile, AVAX exploded and hit its all-time high of $147 as TVL on the layer-1 network reached new highs and Binance.US announced plans to list the token. ENJ rallied close to its all-time high of $4 as the project aims to secure a Polkadot parachain slot. EGLD also reached its all-time high as it launched the Maiar Decentralized Exchange alongside a $1.29 billion liquidity incentive program.
CRYPTO NEWS WEEKLY ROUNDUP:
Jack Dorsey Releases White Paper for tbDEX – Square's Decentralized Bitcoin Exchange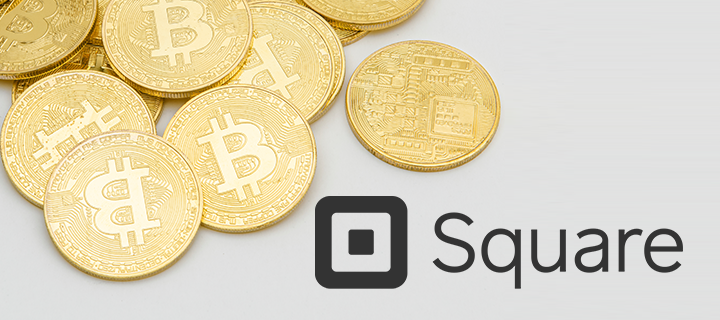 Jack Dorsey, co-founder and CEO of Twitter and Square, released a white paper last week that detailed plans for Square's decentralized Bitcoin exchange. This exchange is called tbDEX and will utilize a message protocol designed to facilitate trust relationships, instead of a trustless model and a governance token.
While not truly decentralized (due to the presence of KYC), tbDEX could feature chargebacks, according to the whitepaper. This could potentially prevent losses suffered by investors during rug pulls.