Bitcoin Attacks Final Resistance in Push to $50,000, Sentiment and Fundamentals Bullish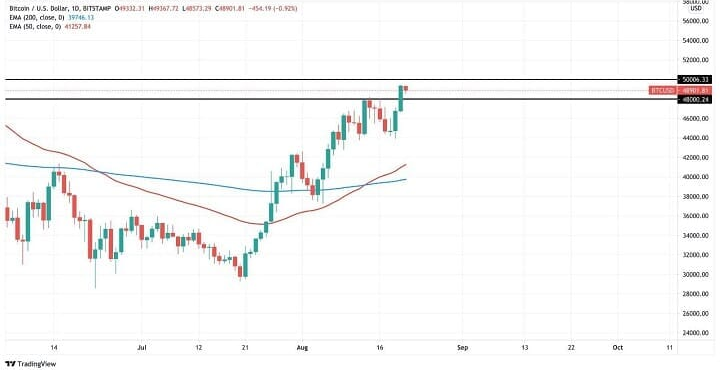 Bitcoin had investors and traders worried at the start of last week after the BTC/USD pair dropped to the low $44,000s after testing $48,000 a couple of times. Analysts pointed to a large sell wall at $48,000 that would be necessary to topple before making a move to $50,000. Last week, BTC finally made a massive swipe at the resistance and moved beyond $48,000, clearing a potential path to $55,000 in the near-term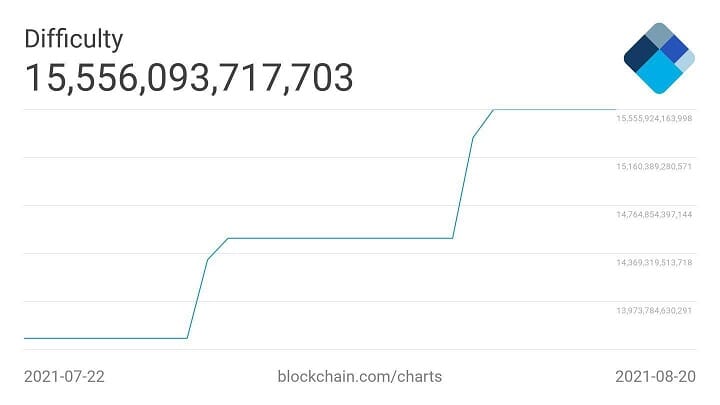 Network fundamentals are skewing positive as well; on Friday, 20th August, network difficulty increased by +7.3%, displaying BTC's best performance in this regard since the May sell-off. Furthermore, mining power is making a powerful return after being forced out of China; it stood at 122 EH/s on Friday, 40 EH/s above post-sell-off levels. All in all, BTC now looks set for a breakout above $50,000.
FUN Token Jumps 50% in Anticipation of Upcoming Developments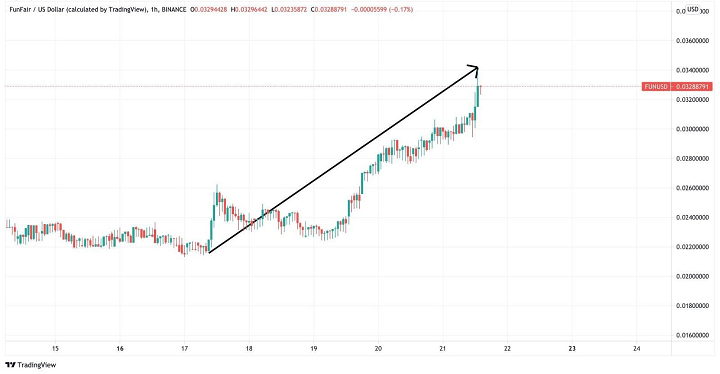 $FUN rallied by 50% on the FUN/USDT chart to touch a three-month high last week. On the FUN/BTC chart, we saw a rise from 47 satoshi to 67 satoshi, marking a jump of 42%.
This rally signals growing enthusiasm and interest in $FUN as the team behind the token prepares to announce/launch a host of exciting developments in the coming weeks.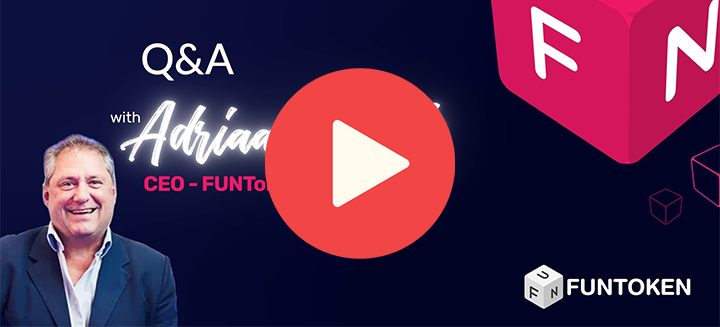 One of these developments is XFUN – the new Layer-2 token on the Polygon network. XFUN will upgrade FUN Token to a dual asset deflationary ecosystem. XFUN will be minted in exchange for $FUN, thus taking millions of FUN Tokens out of circulation, creating scarcity, and improving value through deflationary burn tactics.
Through this upgrade, over 250,000 users will be brought on-chain. This will help create a dedicated, transparent, and secure online gambling ecosystem for $FUN users.
The rising anticipation was even more evident when FreeBitco.in launched BUY + LOCK – a feature that allows users to buy and lock $FUN at the same time. Over 5 million $FUN were purchased and locked within 24 hours of launch.

Eth2 Staking Contract Becomes Largest Holder of Ether (ETH)
Eth2 took another significant step forward last week as the Eth2 staking contract became the largest holder of Ether. At the time of writing, the Eth2 staking contract holds 7,066,628 ETH i.e. $23.25 billion.
In doing so, the Eth2 surpassed Wrapped Ethereum (wETH) which currently holds over $21.5 billion. The third-largest holder is Binance with $7.5 billion. The quantity of ETH staked in Eth2 amounts to 5.7% of the total circulating supply. The Ether staked on Eth2 is locked and cannot be withdrawn until Eth2 goes live, which is expected to happen in the first half of 2022.
ADA Hits All-Time High Ahead of Alonzo Upgrade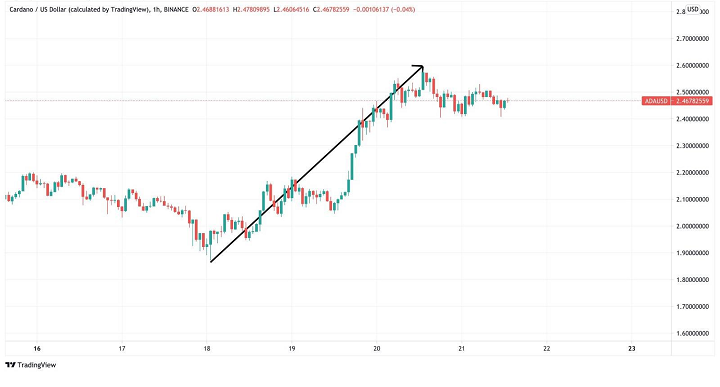 ADA hit its all-time high last week as anticipation over Cardano's upcoming smart contracts upgrade keeps growing. Alonzo Purple, the final testing stage, went live a couple of weeks ago. Subsequently, Cardano announced that the Alonzo smart contracts update will go live on 12th September.
ADA touched its previous all-time high of $2.47 on 16th May. Last week, on Friday, ADA rallied by 7.5% to reach $2.58. At the time of writing, ADA trades at $2.45. With Alonzo on the horizon, there's still may be a long way to go yet, for ADA.
Crypto News Weekly Roundup:
Italy's Serie A Partners With Crypto.com, Becomes First Football League to Enter Crypto Space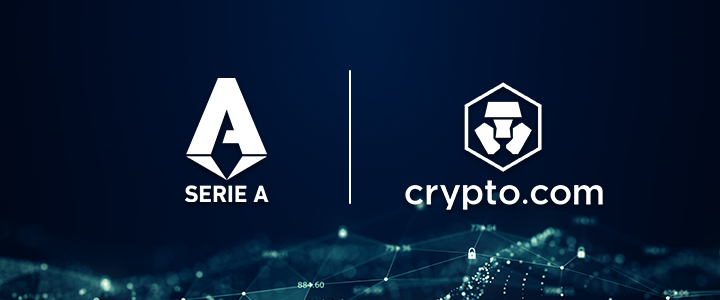 After announcing partnerships with UFC and Formula 1 earlier this year, Crypto.com has now partnered with Italy's Serie A – one of the largest football leagues in the world. Through this deal, Crypto.com will become the Innovation & Technology Partner of Italian Football.
Serie A is no stranger to being an early adopter of new technology – in 2017, the Italian first division became the first football league to introduce VAR. Now, it becomes the first football league to enter the crypto space.
Central Bank of Brazil President Endorses Crypto Regulation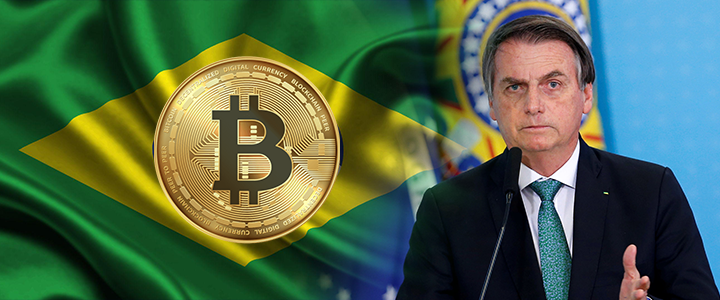 At an event organized by the Council of the Americas, Roberto Campos Neto, president of the Central Bank of Brazil, endorsed introducing crypto regulation in the country and promoting transparent payment networks.
Neto has been a proponent of cryptocurrency ever since he took office in 2019. "The financial market is changing so much that it's all becoming data. We need to reshape the world of regulation," he said at the event.
This comes after Brazil has made significant strides in the last few years with a government-backed digital payments initiative called Pix and a new Bitcoin ETF launched last week.