First Bitcoin ETF Goes Live, BTC Reaches a Record High of $67,000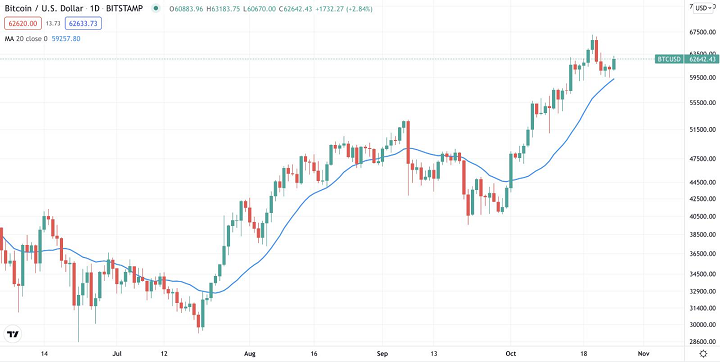 Wall Street opened its doors to the first Bitcoin ETF last week with the listing of ProShares Bitcoin Strategy (BITO) on the NYSE. BITO saw the second-highest trading volume for an ETF on its first day, with a figure totaling just over $1 billion by market close.
Meanwhile, on the spot chart, BTC rallied to its new all-time high of $67,000. However, over the weekend, Bitcoin dropped to levels below $60,000, sparking fears over potential sell-offs typically seen after the launch of major crypto derivatives products on Wall Street.
Going back to the listing of the first Bitcoin futures on the Chicago Mercantile Exchange (CME), we saw a major sell-off after the listing. Furthermore, the debut of Coinbase's stock (COIN) on the NASDAQ preceded a 50% sell-off.
This time could be different. At the time of writing, Bitcoin has taken support at the 20 DMA and is trading above $62,000. Bulls will be desperate to maintain the $60,000 psychological support in their bid to take BTC to the moon.
FUN Token and Binance Collaborate to Launch New $100,000 Trading Competition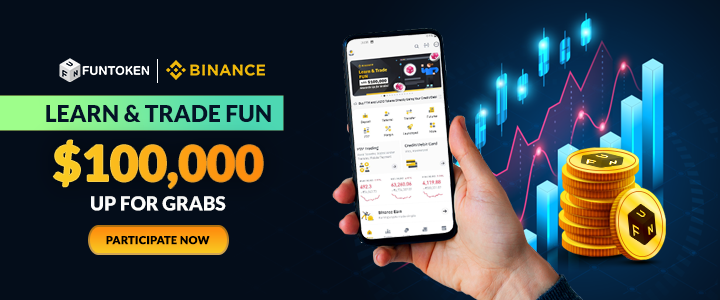 FUN Token in collaboration with Binance launched a trading competition last week where Binance users can learn about $FUN and earn a share of the $100,000 grand prize. Called "Learn & Trade FUN at Binance," the contest involves watching an introductory video, taking a quiz, and trading $FUN to earn rewards.
The rewards are structured as follows:
Promotion A: The first reward is worth $20,000 in FUN. All users who watch the FUN introduction video and solve the quiz AND trade over 25,000 FUN are eligible to win a share. The reward earned depends on the number of questions answered correctly.
The second reward is worth $50,000 in FUN. All users who watch the FUN introduction video and solve the quiz AND trade over 50,000 FUN are eligible to win a share. However, users need to answer all questions correctly.
Promotion B: The third and last reward is worth $30,000 in FUN. All users who trade 100,000 FUN or more during the activity period will be ranked based on the total FUN trading volume traded on their Binance accounts.
Only Binance users are eligible to participate. If you aren't a user, create an account here.
Click here to get started with the contest. Learn & Trade FUN at Binance ends on October 29, 00:00 UTC.
ETH/BTC Looking Bullish?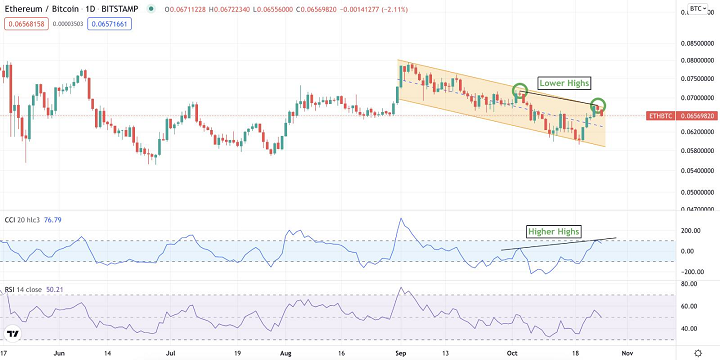 The ETH/BTC pair is displaying a hidden divergence that could incite an 8% growth in the Ether price against Bitcoin. ETH/BTC finds itself in a falling channel, however, its daily Commodity Channel Index (CCI) is forming a bullish divergence against the spot price. This could spark a possible trend reversal. With RSI not being overbought or oversold, a positive movement is likelier. Against USD, ETH has taken support at $4,000 and trades above $4,100 at the time of writing.
CRYPTO NEWS WEEKLY ROUNDUP
Coinbase Announces Partnership With NBA and WNBA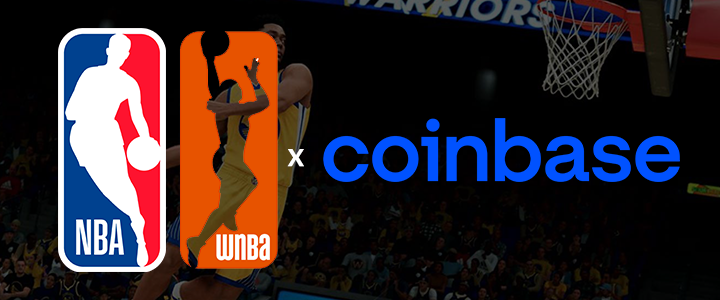 As the NBA prepares to celebrate its 75th anniversary in the 2021-22 season, it's also taking a step into the future – Coinbase has announced a multi-year sponsorship deal with the National Basketball Association. Through this deal, Coinbase will become the exclusive cryptocurrency partner of the NBA, WNBA, the G League, 2K League, and USA Basketball.
An average of 1.6 million people watched NBA regular-season games in the 2019-20 season. Coinbase aims to educate this massive audience about crypto through "unique content, innovations, activations and experiences." This is the latest in a string of crypto-sports deals inked in the past year and there could be several more to come.
Associated Press Plans to Use Blockchain Tech to Publish Data

In an industry where hard data, verifiable facts, and accurate reporting are a necessity, blockchain technology can play an important role. Journalism is one such industry, and one of its oldest and best is the Associated Press.
In an October 21 announcement, the AP said it would be launching its own Chainlink oracle node, providing smart contract developers access to cryptographically verified data from the news agency its broadcaster members.
Dwayne Desaulniers, Director of Blockchain and Data Licensing, said, "Chainlink technology is the ideal way to provide smart contract developers anywhere in the world with direct, on-demand access to AP's trusted economic, sports, and race call data." AP would be publishing data on-chain to ensure it's safe, secure, and verified.