Bitcoin Rebounds From $30,000 Yet Again As Trading Firm Reveals "Buying the Dip"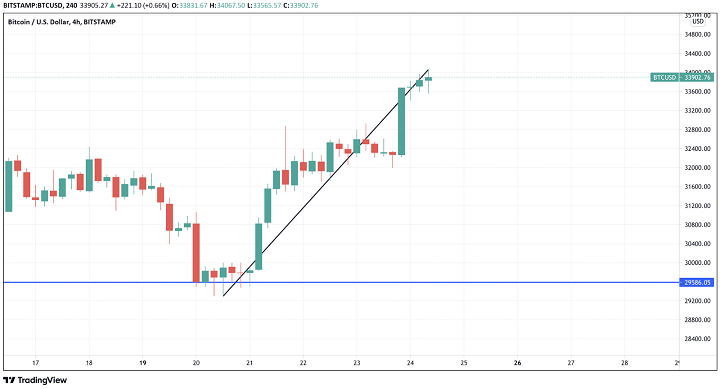 Traders were worried at the start of last week as BTC tested support at both $30,000 and $29,500. Many speculated a drop to the lower 20s, however, the ever-reliable support at $30,000 helped Bitcoin bounce back and mount a strong 12% recovery by Saturday.
While some in the market are still bearish on BTC, Mike McGlone, senior commodity strategist at Bloomberg Intelligence, believes that Bitcoin has a higher probability of rising to $60,000 than falling to $20,000. His analysis is based on BTC activity in 2018 and 2019 when the coin entered a prolonged consolidation period near $4,000 before rallying to $14,000.
Meanwhile, whales and investors keep accumulating BTC at a discount, as evidenced by Alameda Research buying a "lot more" Bitcoin during the latest dip. The Hong Kong-based quantitative trading firm led by FTX CEO Sam Bankman-Fried stocked up on BTC as revealed by trader Sam Trabucco on Twitter.
FreeBitco.in Premium – 400 Million FUN Tokens Purchased

FreeBitco.in launched the Premium Membership Program on 1st February and users have now purchased a total of 400 million FUN Tokens at FreeBitco.in. FUN Token is going from strength to strength as evidenced by recent and upcoming developments: the token became one of only seven coins to be listed on the Binance Locked Savings program, and now DPLAY (custodial casino) and a burning schedule are set to be announced.
These developments would be followed by a string of upgrades over the next year that could help FUN change the face of iGaming forever. Click here to take a look at the planned roadmap for FUN Token.
ETH Makes a Case for $2,500 With Classic Bullish Pattern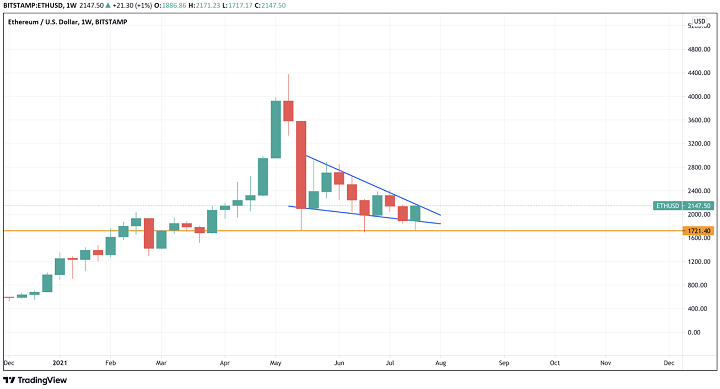 BTC's rebound from $30,000 had a positive effect on the entire market, especially ETH as the coin rallied from a weekly low of $1,720 to $2,150, a rise of 25%. As seen in the image above, ETH is forming a "falling wedge" pattern on the weekly chart. This is a classic bullish reversal pattern and we could see ETH rallying to $2,500 for the first time in a month-and-a-half. However, Ether still moves in lockstep with Bitcoin and a lot would depend on the BTC price movement.
This could change in coming months as Ethereum transitions from proof-of-work to proof-of-stake. One of the protocol upgrades in ETH 2.0 would be EIP-1559 which burns a portion of transaction fees collected from users. This could substantially impact the economics of Ether and help limit its correlation with Bitcoin, maybe even eliminate it eventually.
ADA Makes Descending Triangle, Signals High Volatility Ahead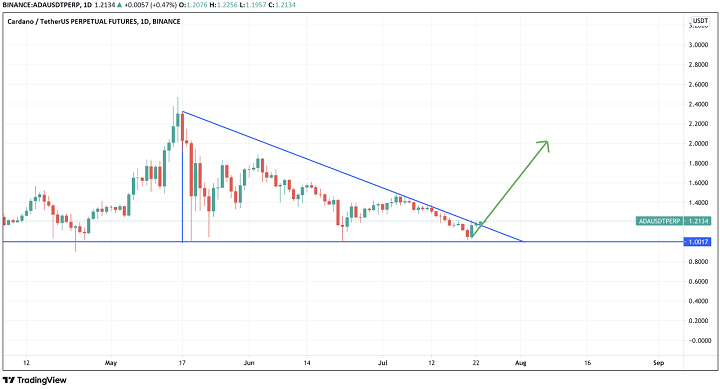 Everything seems to be coming together for ADA even as crypto finds itself in a massive consolidation phase. Cardano deployed Alonzo White last week, the second phase of its upcoming launch of smart contracts on the network. The functionality is set to go live on the mainnet sometime in August and could have a positive effect on ADA.
Meanwhile, it finds itself in a descending triangle pattern on the daily chart. Last week, ADA broke out of this triangle and if it manages to flip $1.3 to support, we could see ADA shoot for the stars.
Crypto News Weekly Roundup:
Bitcoin Mining Giant Core Scientific Set to List on NASDAQ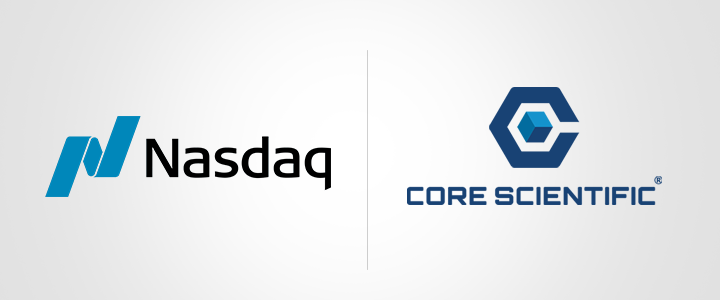 In another foray into traditional finance for crypto, Core Scientific, one of the biggest Bitcoin mining operations in the US, is set to go public on NASDAQ. The company is set to go through with a $4.3 billion merger with Power & Digital Infrastructure Acquisition Corp.
The company has mined over 3,000 BTC since the start of 2021 and it currently holds 1,683 Bitcoin ($50 million approx.) With this listing, Core Scientific will join the likes of Riot Blockchain and Marathon Digital, two other publicly-traded Bitcoin mining companies. However, a $4.3 billion valuation would be double that of those two firms.
Arsenal to Launch the Arsenal Fan Token on Socios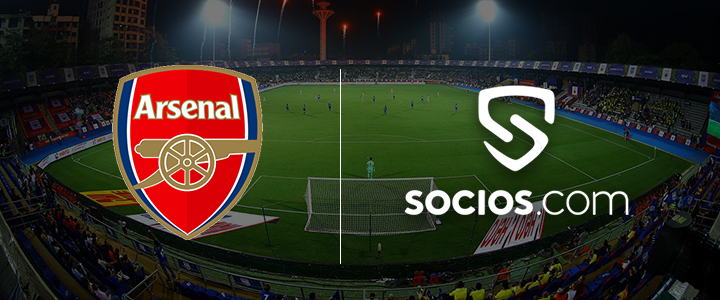 The Premier League's getting another fan token as Arsenal, one of the biggest football clubs in the world, is set to launch its own fan token in partnership with Socios. Through these fan tokens, supporters will be able to access exclusive content and have a say in the club's decisions throughout the season.
Arsenal joins the likes of Manchester City, PSG, and AC Milan in having their own fan token at Socios. "We are excited to launch this partnership with Socios.com that will bring our huge global fan base even closer to the club," said Peter Silverstone, commercial director at Arsenal.