Christmas Delivers $50,000 Gift to Bitcoin in Tandem With Bullish Analytics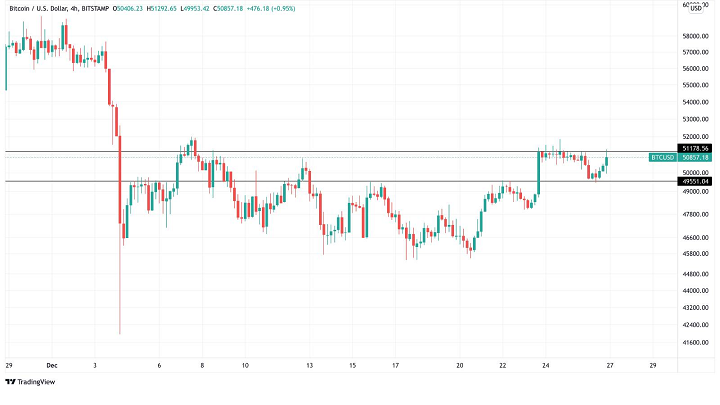 It was a merry Christmas for BTC traders and investors as the biggest crypto by market cap closed above $50,000 on the day. Bitcoin crossed the major level a couple of days before and tested $51,000 a few times before the week came to a close.
Analysts believe that in order to achieve further upside, $51,000 is the level to break. Beyond that, the next resistance could lie around the $56,500 – $57,000 range.
Furthermore, this month, Bitcoin reached the lowest supply held on exchanges in 2021. Just 6.3% of the total Bitcoin supply, or 1.3 million BTC, is held on cryptocurrency exchanges. Also, Glassnode, the on-chain analytics company, shared that the 7-DMA for BTC's exchange inflow volume just reached a five-month low of 978.452 BTC.
This rise in illiquidity combined with BTC's breakout of a major level indicates potential volatility in upcoming sessions that could see the crypto secure higher levels.
FUNToken Completes Second Quarterly Burn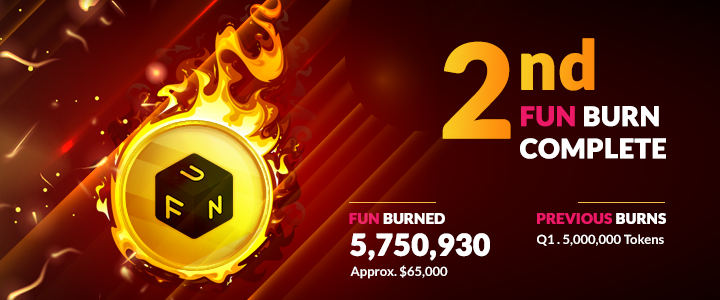 In accordance with the commitment made to FUNToken users, FUNToken completed its second quarterly burn last week. The first quarterly burn was completed on September 30 with five million tokens burned and the second quarterly burn was completed on December 24 at 6:06 AM (GMT).
With the latest burn, FUNToken burned 5,750,900 tokens which accounted for 50% of the net revenue from the dPlay casino. The dPlay user base now exceeds 100,000 players while the number of investors in the FreeBitco.in Premium program has crossed 225,000 members. Check out the transaction details for the burn below:
https://etherscan.io/tx/0x860bf6d51e7185dba1fed9ff46de439db1a40f3e549e853777a7972e0061a17a
CRYPTO NEWS WEEKLY ROUNDUP:
Crypto Platforms Score Ad Spaces at Super Bowl 2022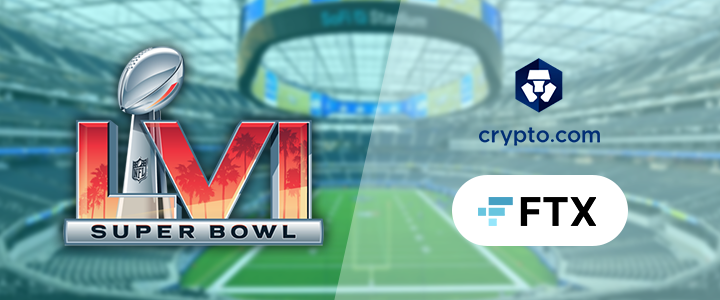 Crypto exchange platforms Crypto.com and FTX have bagged advertising space that will allow them to run commercials at Super Bowl LVI on February 13, 2022. The Super Bowl is the second most-watched annual sporting event in the world, after the Champions League final, and cost upwards of $5 million for a mere 30 seconds of air time.
This is the latest in both platforms' efforts to establish their brands, with Crypto.com partnering with several sporting organizations and leagues, the F1, and securing the naming rights for the Staples Center in Los Angeles while FTX has previously secured the naming rights for the Miami Heat Stadium and has hired Tom Brady and Gisele Bundchen to star in a $20 million advertisement.
US Lawmaker Cynthia Lummis to Introduce Comprehensive Crypto Bill in 2022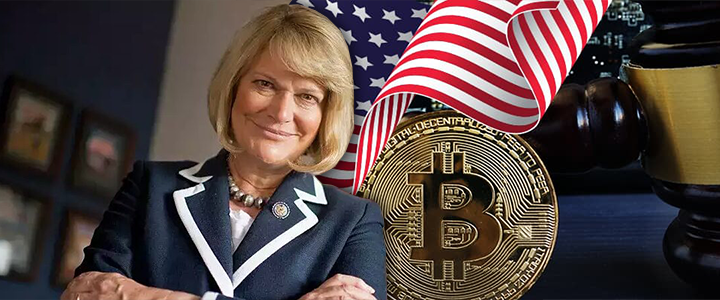 Wyoming Senator Cynthia Lummis, a pro-Bitcoin advocate, is set to introduce a comprehensive crypto bill in 2022. A report by Bloomberg released last week said that Lummis' proposed bill aimed to provide regulatory clarity on stablecoins, guide regulators as to which cryptos belong to different asset classes, and offer consumer protections.
Additionally, the senator has proposed creating an organization under the joint jurisdiction of the SEC and the CFTC to oversee the crypto market.