China FUD Strikes Again; Fear & Greed Index Suggests BTC Might Be Undervalued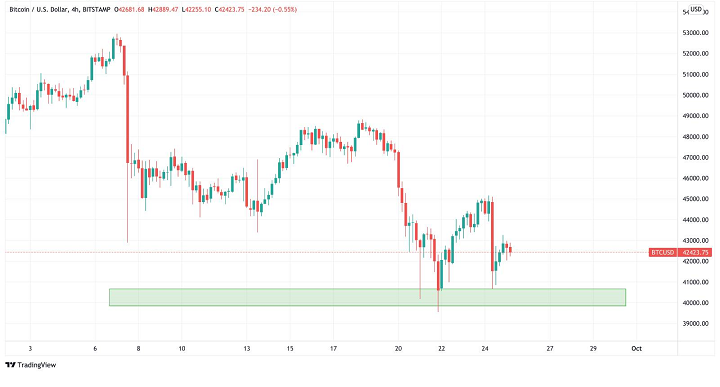 FUD over Chinese bans made an appearance once again as an old People's Bank of China (PBoC) memo hit social media last week. Within hours, Bitcoin dropped from $45,000 to $40,650 as retail traders scrambled to exit their positions. However, HODLers, whales, and analysts remained unfazed.
This wasn't the only drop BTC suffered last week; the Evergrande crisis in China had an impact on the price at the start of the week as Bitcoin dropped from $47,000 to $39,600. In the eyes of analysts, however, this is just a temporary roadblock.
According to Rekt Capital, experienced traders and investors have had their fair share of FUD from China over the years but newcomers' inexperience and panic are driving this sell-off. Mike Novogratz believes that Bitcoin is in "good shape" as long as it stays above $40,000, a level that acted as strong support during the recent sell-offs.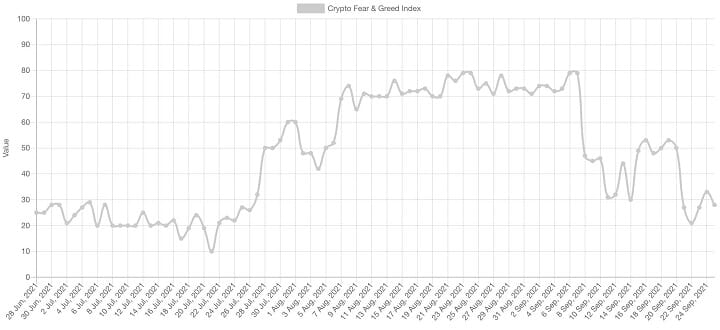 Furthermore, recent data from the Crypto Fear & Greed Index suggests that BTC might be undervalued at the moment. The index is at 28, a three-month low; a lower number out of 100 indicates extreme market fear while a higher number indicates that prices may have been inflated above their intrinsic value. This means that BTC could be undervalued at $40,000 and a run to higher levels could be on the cards.
FUN Token Prepares to Kick Off Deflationary Blueprint on 30th September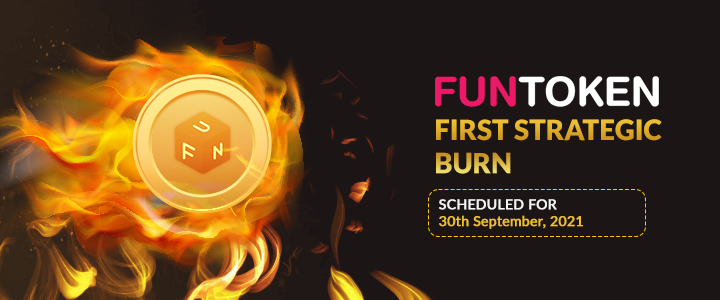 One of FUN Token's biggest plans going forward was the creation of a deflationary blueprint – a system engineered to improve the value of FUN Token using innovative tokenomics. The first part of the blueprint goes live on 30th September – FUN Token's first strategic token burn ever.
Profits earned from gaming operations will be utilized to facilitate this token burn. Further forward in the blueprint, a new Layer-2 token – XFUN – will be launched on the Polygon network. This token will be pegged 1:1 with $FUN to create a dual asset deflationary ecosystem.
A new wallet and bridge will enable users to escrow FUN in exchange for XFUN, whereby the escrowed FUN will be burned. Click here to learn more.
ETH/BTC Hits Three-Week Low, Fundamentals Still Look Good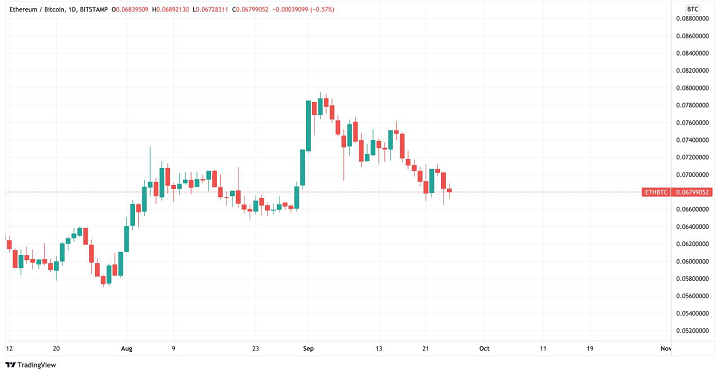 Last week's FUD from China wasn't kind to ETH as it dropped more than BTC, piercing the $3,000 level. The ETH/BTC pair reached a three-week low. However, ETH stayed above the $2,800 level, and according to Mike Novogratz, as long as BTC stays above $40,000 and ETH stays above $2,800, the market is in safe hands.
Furthermore, ETH fundamentals look good. The network has burned over $1 billion in ETH since the London hard fork went live. At the time of writing, around 2.5 ETH are being burned every minute. Also, Ethereum dApps form around 65% of the TVL in DeFi which ensures more demand for ETH.
Crypto News Weekly Roundup:
Dubai Free Trade Zone Obtains Approval for Crypto Trading From UAE Regulators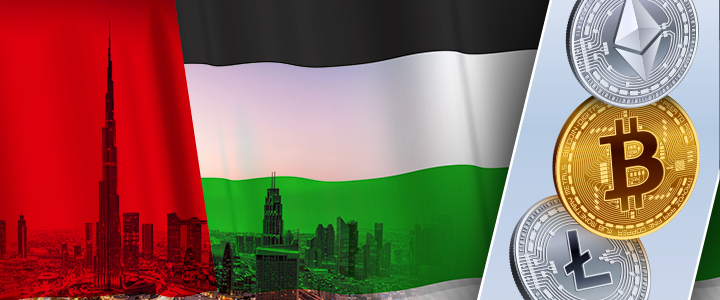 In a boost to crypto adoption in the UAE, financial regulators have obtained approval to allow cryptocurrency trading in a Free Trade Zone (FTZ) in Dubai. The Dubai World Trade Centre Authority (DWTCA) announced last week that they had signed an agreement with the Securities and Commodities Authority (SCA) of UAE which supports the trading and regulation of crypto assets in the DWTCA Free Zone.
In May, the SCA entered into a similar agreement with the Dubai Airport Free Zone Authority. Furthermore, the Minister of Economy declared in April that cryptocurrencies would be key to doubling UAE's economy in the coming decade.
Ripple to Partner With Bhutan's Central Bank to Pilot CBDC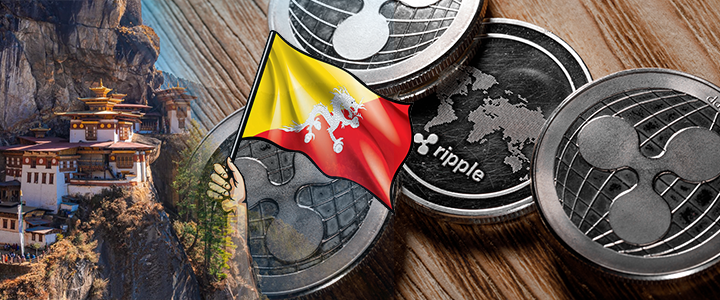 Ripple is partnering with Bhutan's central bank to pilot a CBDC in the country. The Royal Monetary Authority (RMA) in Bhutan will use Ripple's CBDC Private Ledger to run retail, cross-border, and wholesale payments pilot tests of the ngultrum, Bhutan's national currency.
Bhutan's goal is for its population to reach 85% financial inclusion by 2023. This project aims to achieve that goal. The pilot will be built atop the country's current payments infrastructure and will be conducted in phases.