BTC On Course to Hit $100,000, Key Indicators Optimistic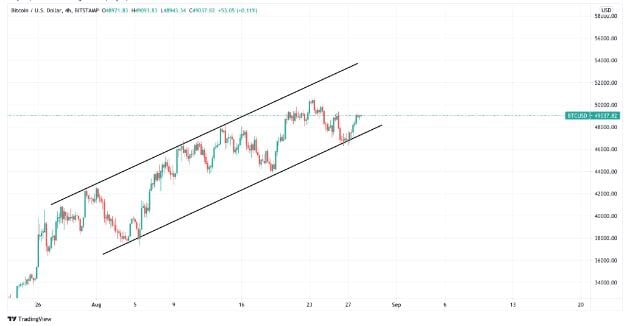 BTC hit a bit of a lull last week, dropping down to the low-$46,000s before recovering strongly to trade in the familiar $48,500 – $49,500 range. However, according to PlanB's stock-to-flow model, Bitcoin is well on course to reach the $100,000 mark by the end of the year.
The stock-to-flow model received some criticism during Bitcoin's extended slump from May to July. However, Bitcoin's 35-day bull run since then has validated the model further.
PlanB's price prediction for August close seems to be on track. If the price follows this trend, $135,000 could be a reality come December. Furthermore, some key indicators are skewing bullish as well.
The futures "basis" for the month of August showed a remarkable improvement, rising from a 4% annualized premium on 19th August to 9% on 27th August. The "basis" is the price gap between the futures market and spot market. This rise displays growing positive sentiment.
Another key indicator is the top traders' long-to-short ratio at top exchanges. This indicator also showed a sizeable rise in the last week, indicating bullishness.
DPLAY – FUN Token's Exclusive Casino Goes Live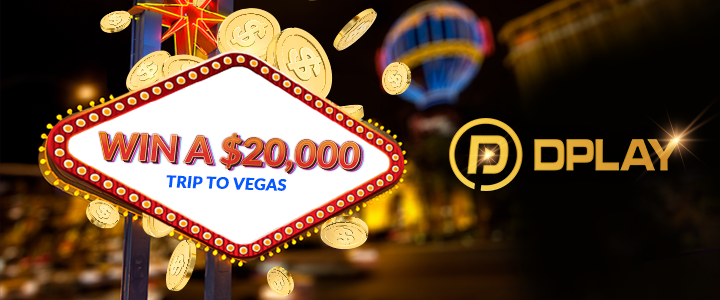 In a significant leap towards achieving its vision, the team behind FUN Token officially launched DPLAY – The Exclusive $FUN Casino last week. Through a variety of games, an integration with FreeBitco.in, and a tempting giveaway, DPLAY promises to provide exciting gambling experiences to its users.
The FUN Token team has made it easy for users to sign up: a valid email address, a password, and an Ethereum wallet capable of accepting $FUN.
Alternatively, users can sign up using their FreeBitco.in accounts as well. This makes deposits and withdrawals as easy as clicking a button.
DPLAY features an impressive roster of games including Live Baccarat and Roulette hosted by actual dealers, multiple versions of classic table games like Poker and Blackjack, and beautiful video slots.
As a special giveaway, users can stand a chance to win a trip to Las Vegas worth $20,000. For every $FUN wagered, users earn 1 ticket. These tickets will be entered into a provably fair draw that will take place on September 15. The lucky winner will win a trip to Vegas.
Click here to get started at DPLAY.
ADA Eyes $3.05 As Cardano Announces ERC-20 Converter Testnet

ADA broke out of a flag-and-pole pattern last week to post a 12% rally. If the pattern is fulfilled, the target for the flag-and-pole lies at $3.05.
ADA has been one of the best performing cryptocurrencies in August, shattering its all-time high and moving into third by market cap. The reason has been attributed to Cardano's impending smart contracts update "Alonzo," a development which would see it compete directly with Ethereum.
However, last week, another update grabbed eyeballs. Cardano is set to launch the testnet of an ERC-20 migration tool this week, enabling users to transfer their Ethereum-based tokens to the Cardano blockchain.
SOL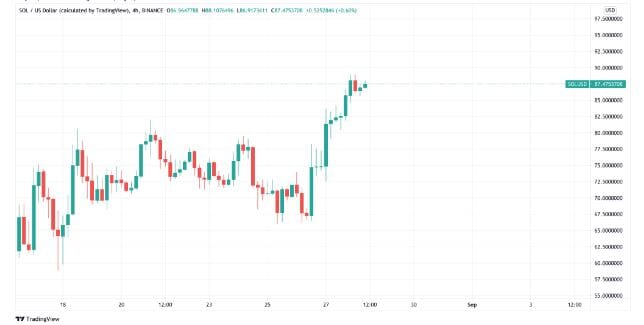 In the last 6 weeks, SOL has rallied by a whopping 220%, reaching its all-time high of $88 last week. The latest rally is being attributed to a significant development: digital asset management firm Osprey Funds registered a Solana fund with the SEC last week, potentially exposing it to institutional investors. With projects past, present, and future promising to add massive value to the Solana blockchain, it could only go higher.
Crypto News Weekly Roundup:
Total Value Locked in DeFi Reaches All-time High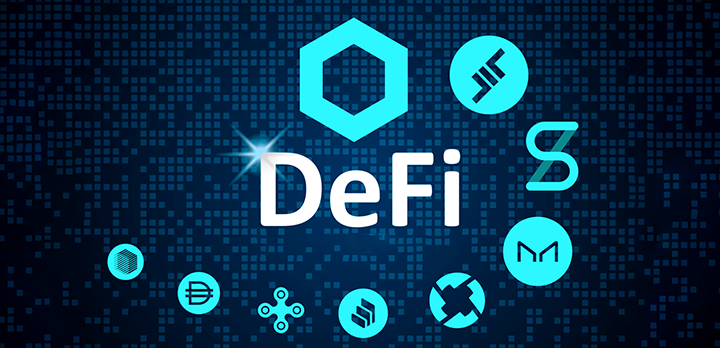 As the broader market rallied to new highs in the last two weeks, so did DeFi projects, with many tokens reaching all-time highs in the process.
A majority of the top 10 DeFi tokens rose by 20% in the last month, with Bancor (BNT) and THORChain (RUNE) posting gains of over 110%.
If that wasn't enough, Total Locked Value (TVL) – one of the best measures of sentiment in DeFi – reached an all-time high of $157.08 last week. This bodes well for the space as the last time it reached an all-time high, BTC and ETH both did so as well. However, that's not the case this time around.
NFT Sales Post Record-breaking Month With $900 Million Worth Sold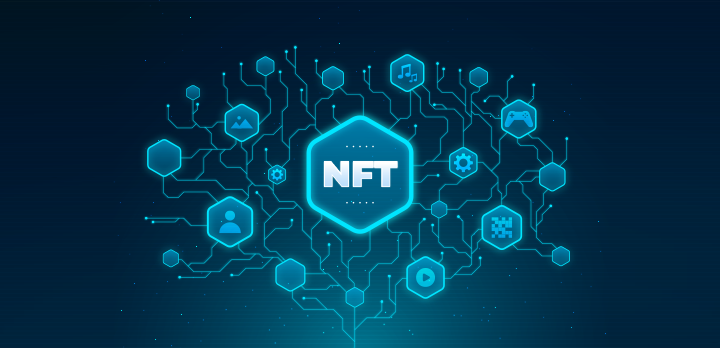 A lot has been said about NFTs over the last year and the space keeps responding with record after record. August is shaping up to be a record-breaking month for NFT sales; over $900 million have been spent on NFTs in August, according to the tracking portal Nonfungible. The best performing among them have been Cryptopunks ($400 million) and Axie Infinity.