BTC Fails to Reclaim Key Resistance, Could Range Between $32,000 and $38,000 in Coming Sessions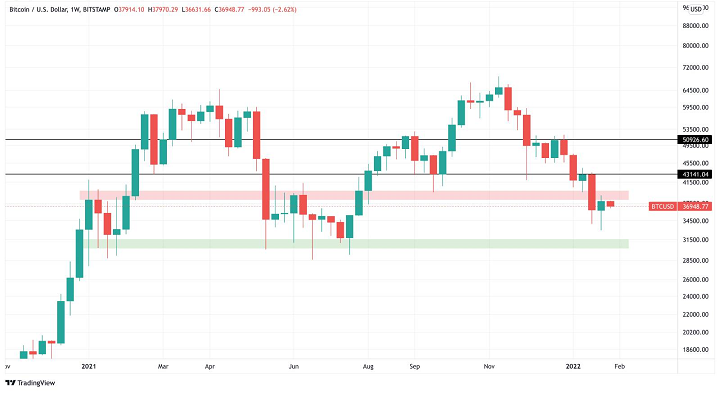 It was a rollercoaster week for BTC; it started by touching the $33,000 low on Jan 24 before immediately recovering to levels above $37,000 and $38,000 for the duration of the week. Speculators were hopeful this momentum would carry Bitcoin to a retest of $40,000 eventually, however, that was not to be.
At the moment, BTC finds itself consolidating in a range it last occupied in January and June 2021. In the short-term, the range high (red supply region on the chart above) is the major resistance to beat. A weekly close above $39,600 could signal a flip to further upside. All indicators point to a choppy few weeks for Bitcoin and a drop to lower levels cannot be ruled out.
XFUN for Everyone, NFTs, and the Metaverse: FUNToken's in Q2 2022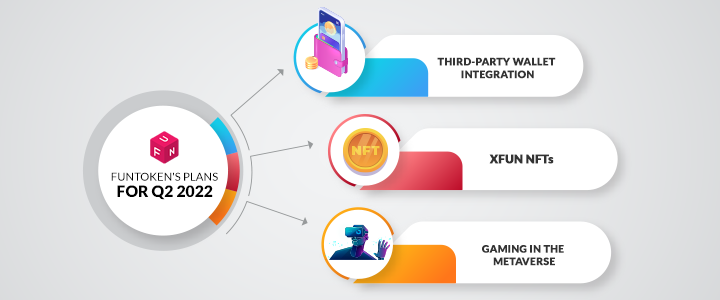 On Jan 12, the FUNToken team released a revised roadmap for 2022 that covered new developments and upgrades to the ecosystem. While Q1 is all about XFUN's comprehensive rollout, Q2 has FUNToken moving into newer and exciting avenues.
The first major development of the second quarter would see the XFUN wallet being offered to third-party operators as a payments mechanism. Operators can also harness the XFUN infrastructure to create their own non-custodial gaming ecosystems. Furthermore, XFUN will be introduced to FreeBitco.in users in this quarter.
FUNToken will be getting into the NFT space with XFUN, introducing NFTs as prizes and accomplishments on its gaming platforms. This will form the basis for XFUN to eventually establish its home in the Metaverse. Stay tuned, there's a lot more to come.
Ethereum Hash Rate Hits All-time High, Rebrands PoS Upgrade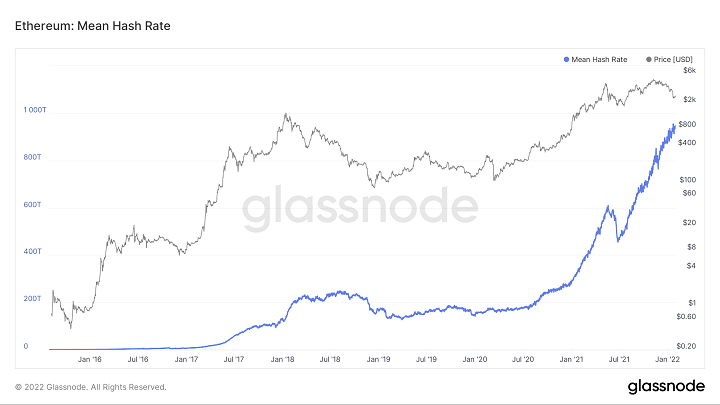 Even as ETH finds itself at August 2021 levels, its fundamentals showcase positivity similar to BTC. The hash rate for the Ethereum network hit a new all-time high last week, recording 1.11 petahashes per second. Even though Ethereum's move to Proof-of-Stake would signal the end of mining, there's still a long way to go and the increasing hash rate indicates the rising trust in the network.
Talking about Ethereum's PoS upgrade, the Ethereum Foundation ditched the "Eth2" branding last week, removing all references to "Eth1" and "Eth2" in favor of calling the original blockchain the "execution layer" and the upcoming PoS chain the "consensus layer."
In a blog post, the Foundation noted, "One major problem with the Eth2 branding is that it creates a broken mental model for new users of Ethereum. They intuitively think that Eth1 comes first and Eth2 comes after. Or that Eth1 ceases to exist once Eth2 exists."
Eth1 and Eth2 will now be collectively known as Ethereum while new features, merges, and sharded chains will be known as "upgrades." The consensus layer is set to go live in Q2 or Q3 of 2022.
CRYPTO NEWS WEEKLY ROUNDUP:
Google Establishes Google Cloud Digital Assets Team to Aid Its Blockchain Efforts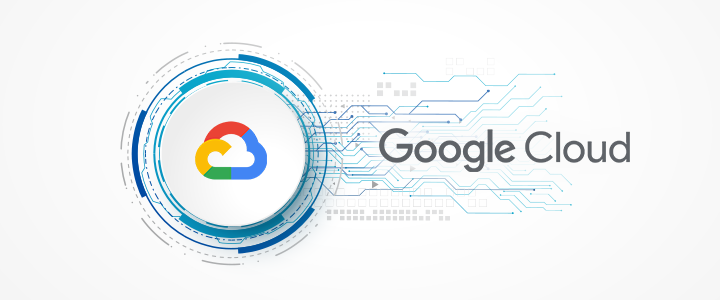 A blog last week by Yolande Piazza, Google Cloud's VP of Financial Services, said the company has established a Google Cloud Digital Assets Team to assist clients' needs in "building, transacting, storing value, and deploying new products on blockchain-based platforms." Google Cloud also seeks to provide a scalable, secure, and sustainable infrastructure to do so.
This team's short-term and long-term initiatives include providing dedicated node hosting/RPC nodes for developers, participating in node validation and on-chain governance with select partners, driving co-development and integration into Google's robust partner ecosystem, and more. Read about it here.
The Beatles and John Lennon Musical Relics to Be Auctioned Off As NFTs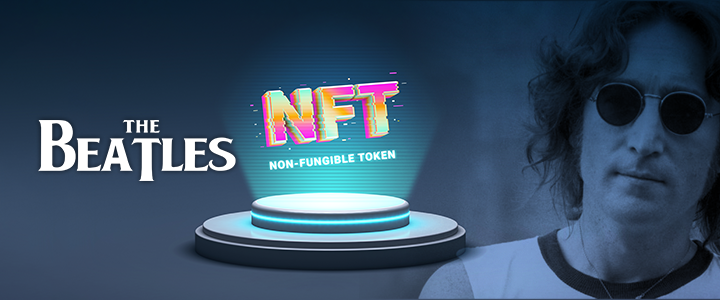 Historical John Lennon and The Beatles memorabilia is set to be auctioned off as NFTs on February 7. Julian Lennon, John Lennon's eldest son, is selling rare pieces from his personal collection which includes John Lennon's coat from "Magical Mystery Tour, his cape from "Help!," Paul McCartney's arrangement notes for "Hey Jude," three guitars, and more.
The NFT collection is called "Lennon Connection: The NFT Collection." The buyers would own the rights to the NFTs while Julian would hold the original physical items. Each NFT is an audio-visual collectible narrated by Julian himself.