BTC Shoots Up to $48,500 As "Uptober" Begins With a Bang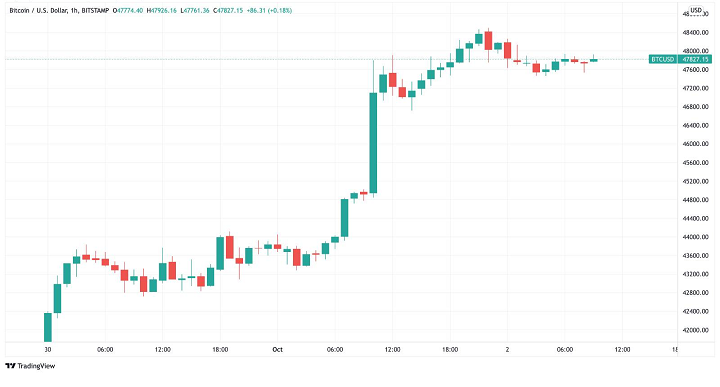 After a characteristically red September, the very first day of October saw BTC make up impressive ground within a matter of hours, starting in the low $43,000s and peaking near $48,500. Over $270 million in shorts were liquidated in an hour as the short squeeze propelled BTC to an encouraging two-week high. At the time of writing, BTC trades around $47,800.
September has long been known to be a cursed month for BTC. However, in seven out of nine years since 2013, October has been a profit-making month for Bitcoin, displaying aggressive bullish reversals post a negative September.
CryptoCompare, a data tracking service, noted that Bitcoin-based products saw the highest level of inflows out of any asset in September, averaging $31.2 million per week. Institutional inflows and volumes associated with digital asset investment products rose 9.6% in September.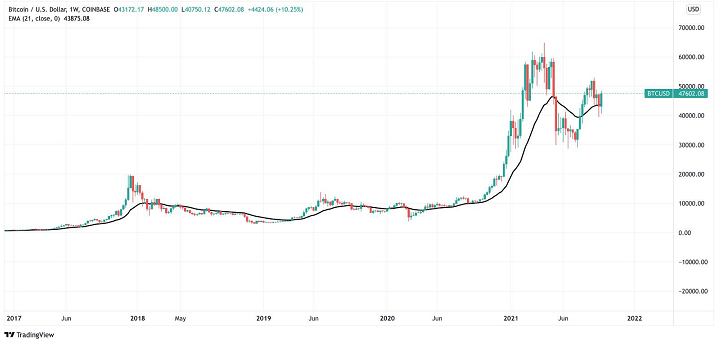 On the more technical side, Bitcoin reclaimed the support formed by the 21-week EMA coming into the October session. The 21-week EMA has historically been known as a bias-defining indicator. A move above this support and rising volumes bode well for BTC going into Q4 2021.
FUN Token Completes First Strategic Token Burn, Kicks Off Deflationary Blueprint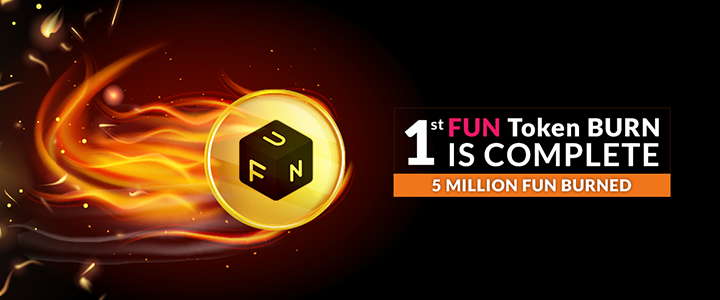 On 30th September, FUN Token completed its first strategic burn by taking five million tokens out of circulation. This kicked off the FUN Token's much-awaited "deflationary blueprint" as the company utilized 50% of the profits earned through gaming operations to burn tokens. A major part of FUN Token's gaming operations includes DPLAY, the exclusive $FUN casino, which has garnered over 53,000 new users in a matter of four weeks.
"…this is just the beginning," said a post by the FUN Token team on Twitter. "DPLAY is only going to grow bigger, and we have a slew of potential gaming operations planned for the future. It's 5 million tokens today; with every quarterly burn, this figure will keep rising higher as FUN Token grows and expands further."
Furthermore, XFUN (the new Layer-2 token on Polygon) and the FUN/XFUN bridge is set to be launched soon. XFUN will be pegged 1:1 with FUN and the bridge will allow for seamless swapping. For every XFUN swapped, the exchanged FUN will be escrowed and taken out of circulation, thus acting as an effective dual asset deflationary mechanism.
Click here to view the burn transaction details. Click here to learn more about XFUN.
ETH Could Rise by 100% in Q4, ETH 2.0 Altair Upgrade Scheduled for Late October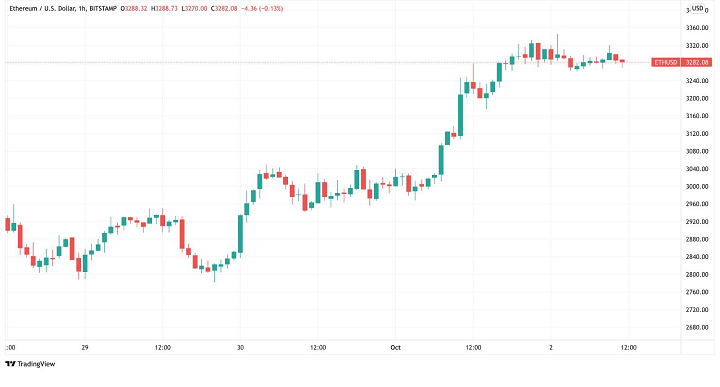 ETH followed BTC on 1st October, soaring by almost 10% to reach $3,350. A confluence of positive technical and fundamental indicators could see ETH potentially rising by 100% in Q4 2021. Let's take a look at them:
The United States Commerce Department's report on consumer spending was released on 1st October. Data showed that core inflation in the US rose by 0.3% in August and 3.6% year-on-year, reaching its highest level in 30 years. Bitcoin has long been seen as a hedge against inflation which explains the positive burst last week.
In August, the London hard fork introduced EIP-1559, a protocol that burns a portion of Ethereum's network fee. By the time of writing, the protocol has permanently removed 416,143 ETH (around $1.37 billion) out of active supply. Furthermore, over 7.8 million ETH have been deposited in the ETH 2.0 staking contract, taking that amount out of the main circulation. This supply squeeze could see ETH become more valuable in the near term.
In more ETH 2.0 news, Altair, the first mainnet upgrade to the Beacon Chain, is scheduled to take place at epoch 74240 (approx. Oct. 27). This could give further impetus to the ETH price.
Crypto News Weekly Roundup:
SEC Extends 4 Bitcoin ETF Deadlines by 45 Days As ETF Season Looms

As ETF season in the US draws closer, the Securities and Exchange Commission has extended the deadline of four Bitcoin ETFs on Friday for 45 days. An official statement by the SEC said, "The Commission finds that it is appropriate to designate a longer period within which to take action on the proposed rule change so that it has sufficient time to consider the proposed rule change and any comments."
The deadlines for four Bitcoin ETFs – Global X Bitcoin Trust, Valkyrie XBTO Bitcoin Futures Fund, WisdomTree Bitcoin Trust, and Kryptoin Bitcoin ETF – were rescheduled. Traders and analysts await the introduction of the first Bitcoin ETF by the SEC as it could facilitate an influx of traditional investors.
NFL Partners With Dapper Labs to Launch Collectible NFTs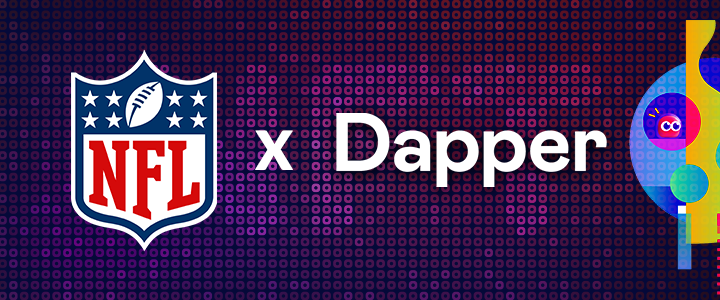 The NFL and Dapper Labs have confirmed a partnership that would see the American Football league launch their own collectible NFTs. Not unlike the NBA Top Shot marketplace, the NFL will release digital highlight NFTs.
This is the latest in a bevy of alliances between sports and crypto/blockchain tech that have been introduced this year. "The irreplaceable nature of the NFT captures what is special about sports fandom," said Steve Scebelo the President of NFL Players Inc.