Bulls and Bears at an Impasse: Where's BTC Going Next?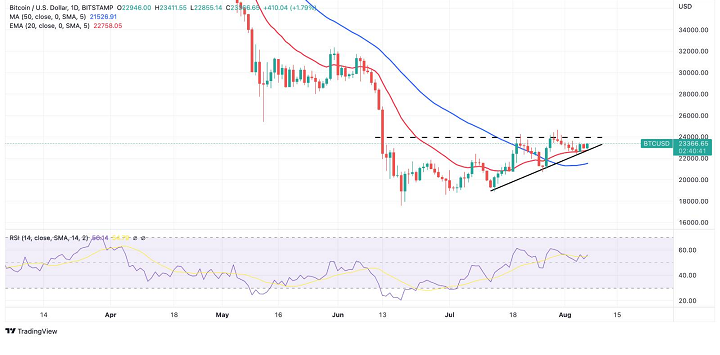 All of last week, BTC traded near the 20-day EMA, indicating that the bulls and bears are locked in an intense battle that could end with a significant move in either direction. The bulls seem to have the upper hand, for now – the 20-day EMA coupled with the rising trendline has acted as able support.
There seems to be a lack of demand at higher levels and with the RSI close to its midpoint, the moving averages flattening out, and volumes settling down, it's clear that we have reached an impasse. If the bulls manage to push BTC above $24,600 in coming sessions, we could be in for a run to $27,000-$28,000.
If the bears manage to push the price below the 20-day EMA, we could see a drop to $21,545 i.e. the 50DMA. A breakdown below that level could spell trouble in the short to medium term.
dPlay Adds New Mancala Gaming Slots to Its Catalog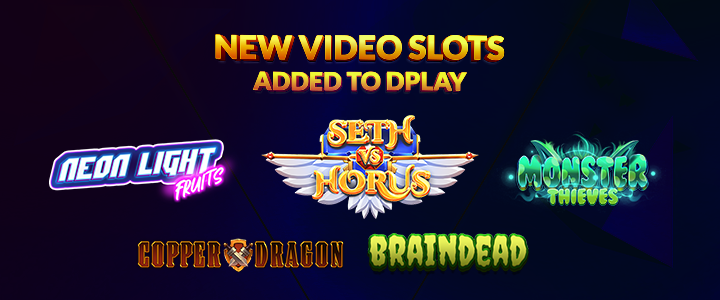 5 new video slots – Seth vs Horus, Neon Light Fruits, Monster Thieves, Coppers Dragon, and Braindead – by Mancala Gaming have been added to the dPlay Casino roster.
As a FreeBitco.in user, you can connect your account to dPlay for seamless FUN deposits and withdrawals. Take advantage of these cashback promos on offer:
● Blackjack Cashback Weekends – 30% cashback on blackjack games, up to 21,000 FUN
● 0.77% Weekly Cashback on Roulette games, no cap
● 0.88% Weekly Cashback on RNG games, no cap
Also, stay tuned – XFUN Arcade, FUNToken's latest iGaming venture, is just around the corner. Hang tight, a whole new world of gaming is coming to you. In the meantime, get acquainted with the XFUN Wallet if you haven't already.
DOWNLOAD XFUN WALLET
CRYPTO NEWS WEEKLY ROUNDUP:
Meta Rolls Out Instagram NFT Integration in Over 100 Countries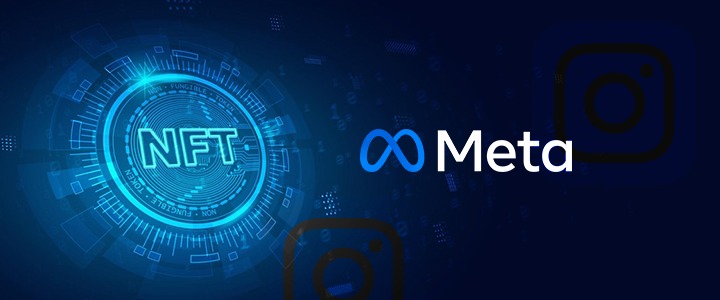 According to Meta Newsroom, the company has begun its NFT expansion across 100+ countries in Africa, the Middle East, Asia-Pacific, and the Americas. This rollout will include support for wallet integration with Coinbase Wallet and Dapper.
Posting NFTs on Instagram would be as easy as connecting your wallet. The platform features or will feature third-party integrations with MetaMask, Rainbow, and Trust Wallet too. The feature supports the Ethereum, Polygon, and Flow blockchains at the moment.
USDT Ends Three-month Decline, Expands Circulating Supply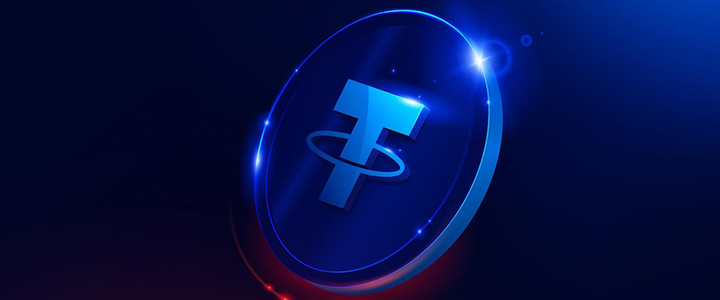 After three months of reductions, Tether has expanded its circulating supply again, indicating that markets could gradually be recovering.
In May, Tether's circulating supply reached its all-time high of 83 billion USDT. However, a confluence of factors including the collapse of Terra, the subsequent "crypto contagion", and general panic forced the company to reduce it.
By late July, USDT supply had fallen by 21% to 65.8 billion. However, the first USDT mint in three months occurred last week, followed by three more. While that lifted USDT's market cap by just 0.7%, it could be a good omen.