BTC Surges to $66,000, Analysts Target Highs Above $80,000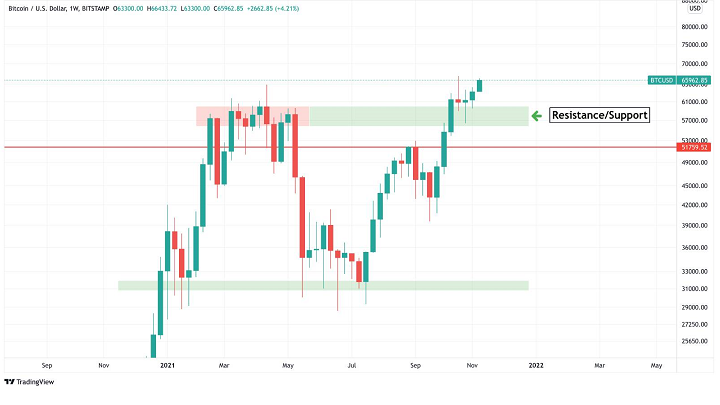 Last week was a week of consolidation for Bitcoin even as the altcoin market set record highs. BTC was range-bound, oscillating between the $59,000 and $64,000 levels before surprising analysts and traders alike with a surge to $66,000 at the start of this week.
On the weekly chart, we can see that BTC has been trading sideways for a few weeks, however, there's more to the movement than is apparent – 4 weeks ago, BTC moved above the prevalent resistance of $60,000.
Over the last few weeks, Bitcoin has continuously tested and retested this major resistance area flip it to support. This move has prompted analysts to set targets for $80,000 and $90,000, especially if BTC takes support at $60,000 again on its way up.
$FUN Purchased at FreeBitco.in Crosses the 600 Million Mark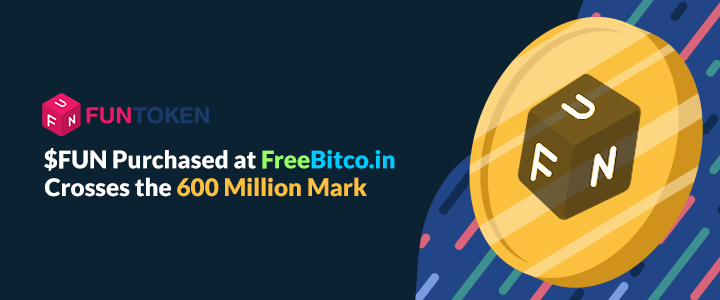 Eight months after the launch of the Premium Membership Program at FreeBitco.in, $FUN has reached a new milestone – tokens purchased at FreeBitco.in hit 600 million last week.
$FUN was introduced to the FreeBitco.in user base in February and it has gone from strength to strength ever since. We saw the launch of DPLAY – the exclusive $FUN casino in August combined with features like FUN Token Savings and BUY + LOCK at FreeBitco.in. Furthermore, anticipation over upcoming developments including XFUN on the Polygon network has helped grow $FUN to new heights in 2021.
Stay tuned, because there's still a lot to come. Meanwhile, keep yourself occupied with state-of-the-art casino games at DPLAY. Click here to get started.
ETH Reaches New All-time High, Goldman Sachs Predict Ether to $8,000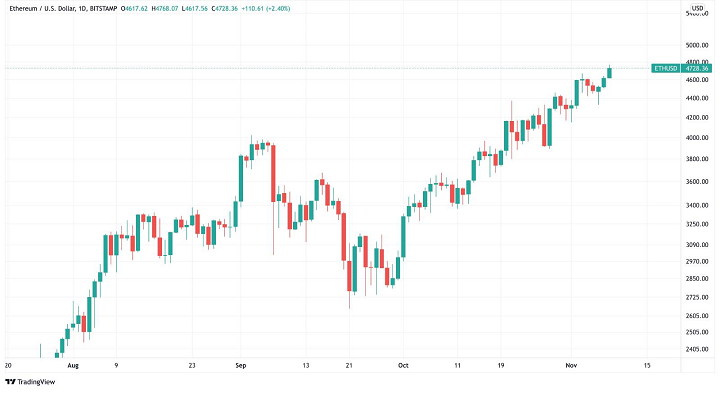 Following Bitcoin's rally at the start of this week, ETH posted a rally of its own, reaching a new all-time high of $4,770. The BTC and ETH correlation remains strong as the former reached $66,000 and looks to pave a way to $80,000.
Concurrently, Bernhard Rzymelka, the Global Markets Managing Director at Goldman Sachs, believes ETH could reach $8,000 by December if it keeps tracking inflation expectations. According to a note by Bernhard, crypto assets have traded in line with inflation breakevens since 2019.
At the moment, the economic backdrop looks favorable for ETH since it has always tracked inflation markets particularly closely. This could potentially see ETH capture the $8,000 level and higher by next month.
CRYPTO NEWS WEEKLY ROUNDUP:
Bitcoin's First Major Upgrade in Four Years to Be Activated on Nov. 14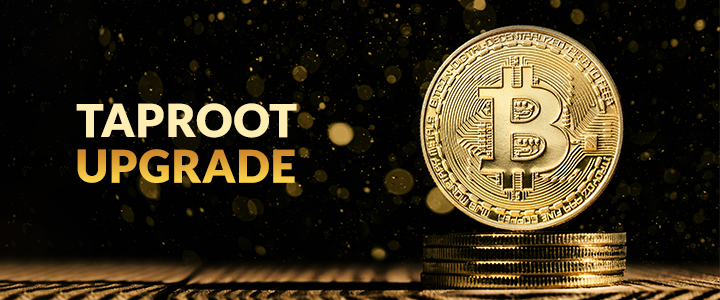 Real-world use cases are the major drivers for cryptocurrency adoption and acceptance and Bitcoin is no exception. Bitcoin will undergo its first major upgrade since August 2017 with a soft fork called the Taproot upgrade, set to go live this week.
While the last upgrade (SegWit and Lightning) sought to fix transaction malleability and improve Bitcoin's network scalability, Taproot will aim to improve transaction efficiency and privacy while adding support for smart contract initiatives.
Taproot achieved a 90% consensus among Bitcoin miners in June 2021 and was set for deployment. According to Taproot.Watch, the Taproot upgrade will be activated on Nov. 14th after successfully minting 1020 blocks.
Cryptocurrency Hits $3 Trillion Market Cap for the First Time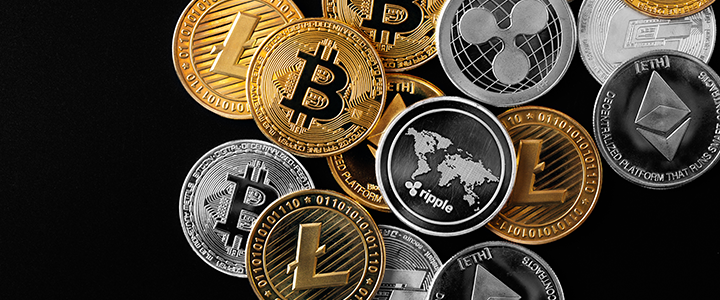 Last week, the combined cryptocurrency market cap reached the $3 trillion mark for the time in its history as altcoins pushed into uncharted territory. While BTC traded 2% below its all-time high, coins like SOL and DOT reached new all-time highs and BNB pushed over $600 for the first time in months.
This helped the combined market cap reach a new all-time high of $3 trillion. The metric had topped out previously at $2.62 trillion on May 12 before being surpassed on October 20 owing to the market's recent rally.