Bitcoin Taproot Upgrade Goes Live, First Spot ETF Gets Rejected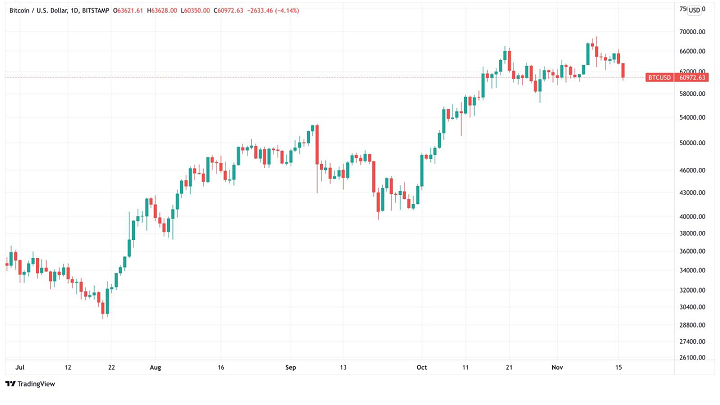 Last week, the biggest Bitcoin upgrade in four years went live – the Taproot soft fork. The upgrade was successfully activated after a 90% lock-in consensus from miners and mining pools between blocks 709,488 and 709,632. The Taproot soft fork introduces the concept of Merkelized Abstract Syntax Tree (MAST) – a protocol that would improve the scripting capabilities and privacy of the Bitcoin network while enhancing the efficiency of smart contracts.
However, it wasn't all rosy as the SEC rejected the first spot Bitcoin ETF proposal last week. Investment firm VanEck's proposal was rejected because the fund had not met "its burden under the Exchange Act and the Commission's Rules of Practice to demonstrate that its proposal is consistent with the requirements… that the rules of a national securities exchange be 'designed to prevent fraudulent and manipulative acts and practices' and to 'protect investors and the public interest."
The market, however, put this news in the rearview mirror as it attained a weekly close at higher levels. At the time of writing, BTC trades at $60,900. If it manages to stay above $60,000, we could see another retest of the all-time high soon, followed by a push to higher levels.
FUN Token Makes Debut at SiGMA Malta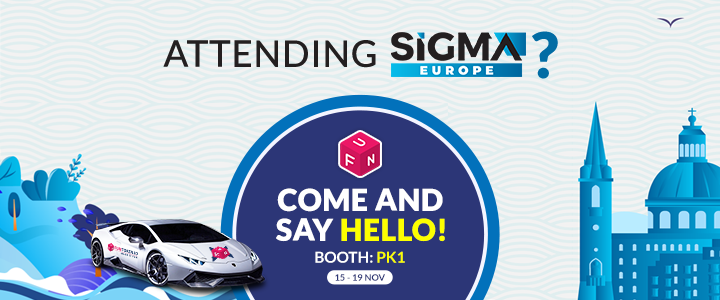 After two years that saw a pandemic bring the world to a standstill, the biggest iGaming event is back with a bang – SiGMA Malta returns, bringing the best and the brightest in the iGaming industry under one roof.
This year, joining hundreds of eminent organizations and making its debut is FUN Token. The FUN Token team will be occupying booth Pk1, made all the more visible by a white Lamborghini. The team will be entertaining crypto and online gambling enthusiasts and investors while seeking to reach out to casino operators for potential collaborations and integrations.
SiGMA Malta is taking place from November 15 to November 19, 2021. If you're at the festival, head over to booth Pk1 for a chat with the FUN Token team. Stay tuned for further developments from FUN Token.
ETH Bulls Eyeing Key Level Bounce Back That Could Kickstart $5K Rally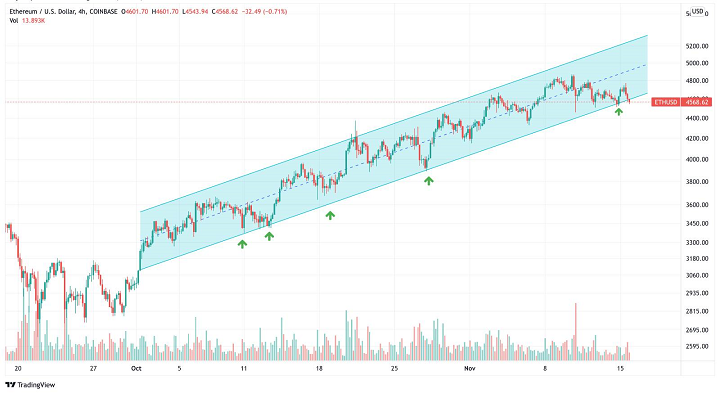 ETH could slip below the $4,000 mark in the coming weeks as the second-largest crypto by market cap dropped below a key level that has consistently maintained buying pressure in the last few weeks.
Since the start of October, ETH has found itself in an ascending channel and has taken support at the bottom trendline multiple times, signaling that the bulls were fighting hard at those levels to keep it going. However, ETH has broken out below and could find itself dropping to $4,000 before gearing up another push to the significant $5,000 mark.
CRYPTO NEWS WEEKLY ROUNDUP:
Mastercard Launches Crypto-linked Payment Cards Across the Asia-Pacific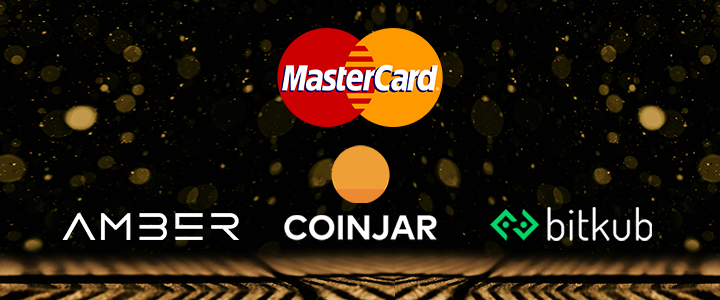 In a massive step for crypto adoption, Mastercard announced the launch of crypto-linked payment cards across the Asia-Pacific region last week. The credit card giant is partnering with Amber Group, Bitkub in Thailand, and CoinJar in Australia; all these companies offer cryptocurrency purchase and exchange services in their respective domestic markets.
"For the first time, consumers and businesses in the Asia Pacific region will be able to apply for crypto-linked Mastercard credit, debit or pre-paid cards that will enable them to instantly convert their cryptocurrencies into traditional fiat currency, which can be spent everywhere Mastercard is accepted around the world," said a statement on Mastercard's website.
Doctors Without Borders Is Using Blockchain Tech to Store Medical Records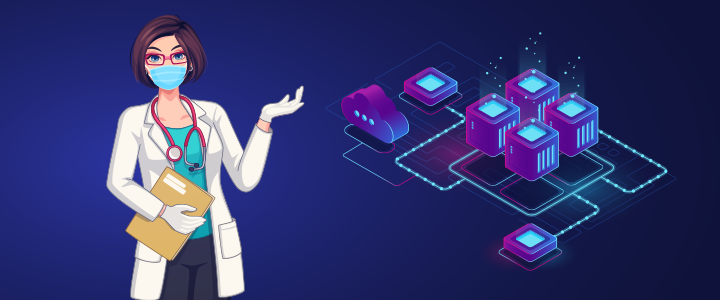 In more positive news, a blockchain-based document security company Transcrypts announced a partnership with Doctors Without Borders last week. This partnership began last month and it aims to store up to 76,000 immunization records on the blockchain by 2022.
Most of the immunizations are records of COVID-19 vaccines, but Transcrypts plans to eventually store all patient medical records on the blockchain where they will be accessible from a patient's phone.
This is the firm's first foray into medical records, however, this forms a decent proof-of-concept for an important utility that is essentially barred in the United States due to HIPAA and other compliance laws. Storing comprehensive medical records on the blockchain and making them accessible could save millions of lives, according to the documentation firm.