Bitcoin Recovers With a Rally to $48,500, Analysts Predict Meteoric Rise in Q4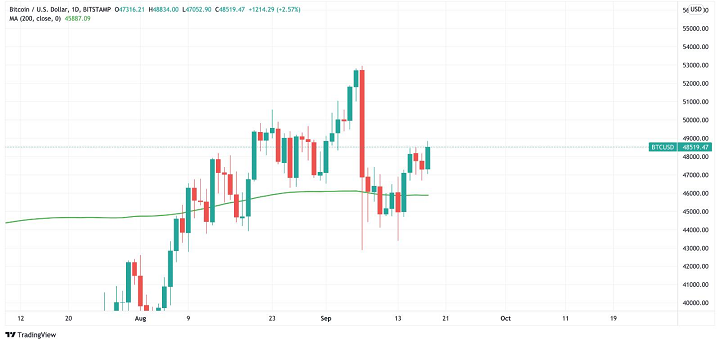 7th September's precipitous fall in the Bitcoin price sowed a ton of FUD in traders' minds; however, the market responded brilliantly last week, rising steadily and reclaiming the $48,500 support. At the moment, both BTC fundamentals and technicals are lining up well for a push upwards. The price reclaimed the 200DMA last week.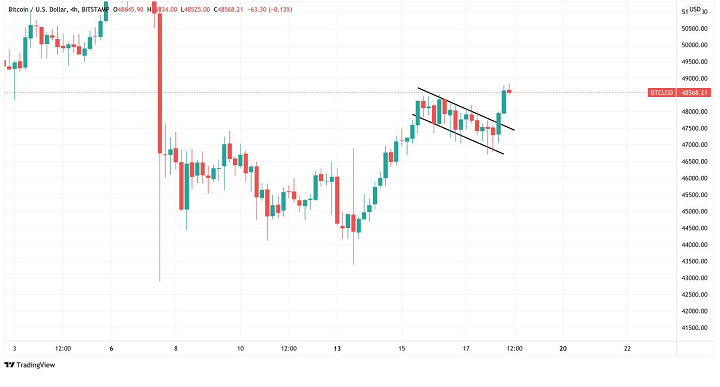 Also, a flag pattern could be seen forming on the 4-hour chart between 15th and 18th September before it broke out and displayed an encouraging rally to $48,600. Traders and analysts believe that several upcoming developments could be key to giving Bitcoin that much-needed push upwards.
One of those developments is the growing list of ETF applications that the SEC is likely to rule on in the near future. This could give BTC the impetus to recapture the Point of Balance at $49,380 following which we could see a run to higher levels. If everything goes to plan, analysts believe that BTC could reach a level of $85,900 which would act as resistance before a run to $100,000 and beyond.
Lucky DPLAY User Wins a $20,000 Trip to Vegas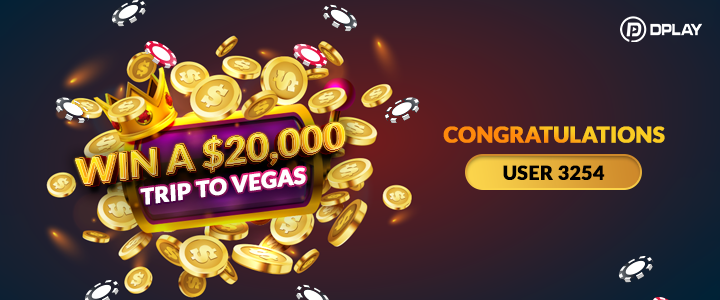 On 24th August, the team behind FUN Token launched DPLAY – the exclusive $FUN casino. As a special launch promo, $FUN and DPLAY users were given the chance to win a $20,000 trip to Las Vegas.
Every $FUN wagered on any game at DPLAY counted towards a ticket that was entered into a draw. On 15th September, the contest ended and the draw picked out a lucky winner: User 3254 won the grand prize.
The user has to choose between accepting a travel package to Las Vegas or $20,000 in cash. The FUN Token team has a host of new contests, promos, and giveaways planned for the future. Meanwhile, users can enjoy a wide variety of live casino games, table games, and video slots. Click here to get started at DPLAY.
ETH Registers Record Daily Outflow, Explosive Price Gains Expected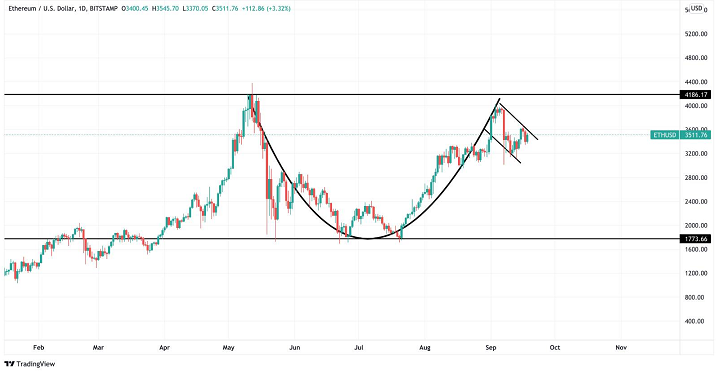 Last Thursday, over $1.2 billion worth of ETH was withdrawn from centralized exchanges in a 24-hour period, registering a record daily outflow. The last time $1 billion+ in ETH was withdrawn from exchanges was in April, following which ETH posted a 60% vertical rally.
At the moment, ETH has formed a cup-and-handle pattern on the daily chart. Successful validation of the pattern would see Ether make its way to the $6,500 in the near future. Rising institutional interest and the decreasing net supply seem to be even more conducive for this potential upside.
Since the London hard fork and EIP-1559 went live, 309,505 Ether (worth more than $1.1 billion) has been burned, creating increased deflationary pressure on Ether's tokenomics. Furthermore, everyone has their eyes on Ethereum's impending transition to ETH 2.0, and that could be key to ETH's rise in the future.
Crypto News Weekly Roundup:
PayPal Rolls Out Crypto Trading Services for Customers in the UK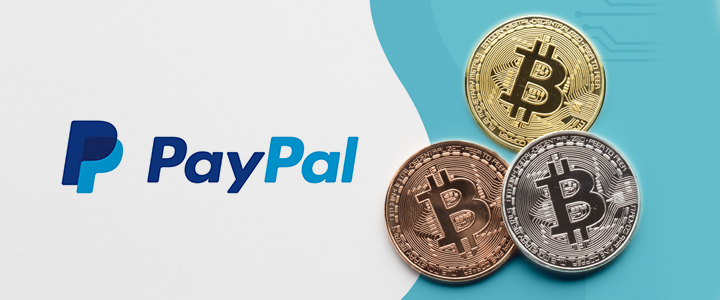 Last week, PayPal announced that all eligible customers in the UK could now buy, hold, sell cryptocurrencies using their PayPal accounts. Trading will only be offered to customers with verified identities.
PayPal allows customers to trade four cryptocurrencies, namely Bitcoin, Ether, Litecoin, and Bitcoin Cash. PayPal's crypto services existed in the United States before they announced plans to expand into the British market in August. Services were rolled out gradually until the process was completed last week.
EU Set to Invest $177 Billion in Blockchain Among Other Emerging Technologies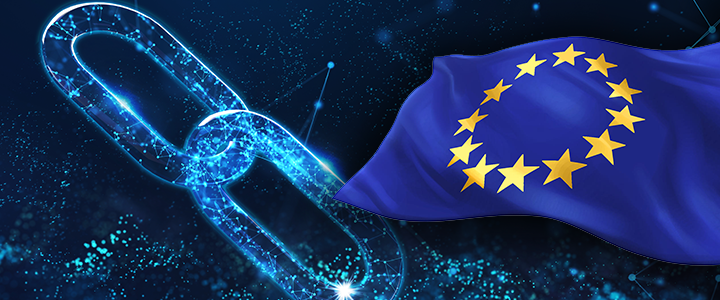 The European Union has turned its head towards promoting the growth of emerging technologies with a "war chest" of $177 billion pledged to ​​fund direct investments in areas like blockchain, data infrastructure, 5G, etc.
Back in 2020, EU leaders agreed upon a $750 billion euro stimulus package to kickstart economic recovery in the region. The planned $177 billion investment fund counts for 20% of the package, highlighting the EU's commitment to the cause.
This comes on the back of the EU's purported development of the European Blockchain Services Infrastructure – an EU-wide distributed ledger technology project. Also, in 2019, the EU launched the International Association of Trusted Blockchain Applications, an organization committed to promoting DLT in Europe.